Vanderbilt University Development and Alumni Relations recently promoted three longtime fundraising professionals into leadership roles in anticipation of the public phase of the university's ongoing philanthropic campaign. Scotty Mann, Jonathan Petty and Taylor Wood have been named assistant vice chancellors of development; each will have oversight of specific fundraising responsibilities.
"I am so proud to have these three capable leaders in enhanced senior management roles as we enter the public phase of our campaign," said Stephanie Oberhausen, BMus'04, associate vice chancellor and chief development officer. "Their strategic approach to development is invaluable as we grow our fundraising programming to meet the needs of our global institutional aspirations."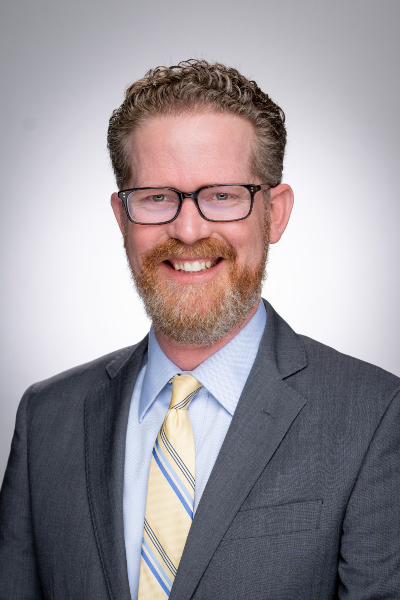 Mann has assumed responsibility for Blair, Divinity, Owen, Peabody and Planned Giving while continuing to oversee fundraising, alumni engagement and stewardship activities for Vanderbilt Law School, as he has since 2012. Previously, Mann served in development roles at the University of Georgia School of Law and the University of Minnesota Law School. He began his fundraising career at the University of Chicago Law School, where he earned his J.D. in 2000. Mann practiced law as an associate with Hughes & Luce (now K&L Gates) in Dallas before joining the Chicago Law development staff. He earned an undergraduate degree in biology and English at Southern Methodist University.
"I was drawn to Vanderbilt by its collaborative culture, and I look forward to working with university leadership and our philanthropic partners to secure the resources needed to allow our faculty and students to thrive and grow," Mann said.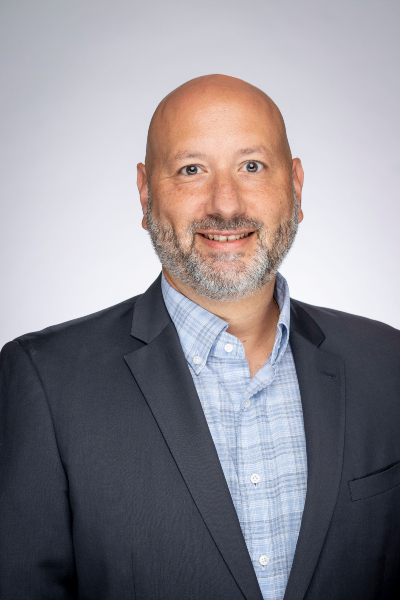 Petty, senior associate dean for development for the College of Arts and Science, now oversees the university's campaign strategy, management and operations, as well as continuing to serve as the College of Arts and Science's chief fundraiser. As a member of Dean John Geer's leadership team at Vanderbilt's largest academic school, Petty has managed the largest school-based fundraising team at the university since 2005. He previously worked in development and alumni relations at the University of Pennsylvania after serving as a political fundraiser in Washington, D.C., and his hometown of Philadelphia. Petty is a graduate of George Washington University, where he majored in political science and minored in communication.
"The excitement of the Vanderbilt community is palpable when I speak with individuals, and I am eager to help translate that excitement into our efforts to increase charitable support for this great university as we shape the vision for our next 150 years," Petty said.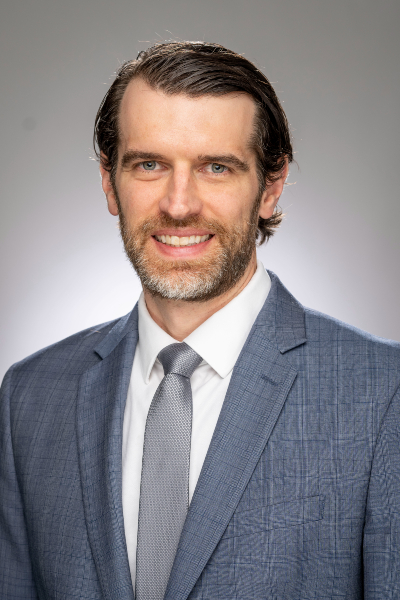 Wood joined Vanderbilt's Development and Alumni Relations team in November 2018 to manage fundraising for the School of Medicine, including Basic Sciences, and the School of Nursing. His portfolio has expanded to include oversight of development for the School of Engineering and DAR's new regional development initiative. He previously served in development leadership at the Syracuse University School of Architecture, one of the top architecture programs in the country, as well as the College of Design at the University of Kentucky. Wood is a native Kentuckian and earned his bachelor's degree in English at the University of Kentucky and master's degrees in business administration and sports administration at Ohio University.
"One of the most inspiring parts of our jobs as fundraisers is to encounter the pride of our alumni and see their enthusiasm as they become involved as volunteers and donors," Wood said. "As we examine our regional efforts, we look forward to finding ways to engage more of our community."
The campaign is scheduled to launch publicly in spring 2023.