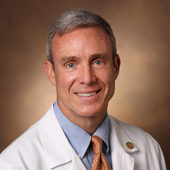 E. Wesley Ely, Grant W. Liddle Professor and professor of medicine, will discuss "Every Deep-drawn Breath: Vanderbilt's role in Revolutionizing ICU Care Globally" on Tuesday, Oct. 25, beginning at noon in Light Hall, Room 202. The event is part of the Vanderbilt University School of Medicine's Flexner Deans' Lecture Series.
RSVP for the Oct. 25 lecture. >>
Questions? Email medstudentaffairs@vanderbilt.edu.