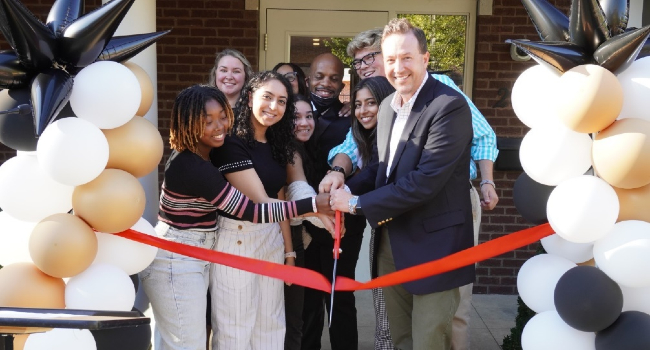 Student Organizations, Leadership and Service (SOLS), an office of Student Affairs, hosted a grand opening for the Leadership and Service Space Oct. 4. The space is located at 2402 Vanderbilt Place in the West End Neighborhood and will serve as home to several umbrella student organizations.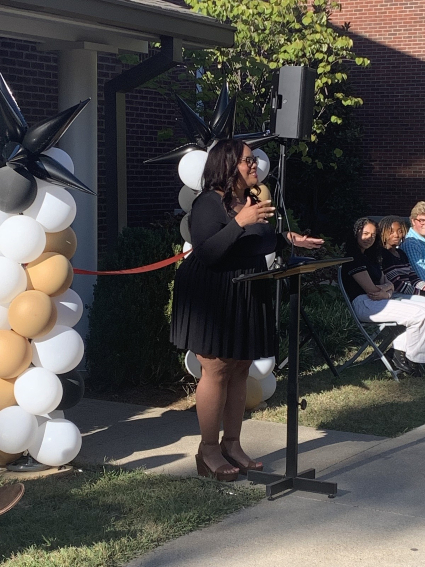 A ribbon-cutting ceremony welcomed guests into the new space, which was created to promote involvement and community-building for all students. The organizations that have offices in the space include Experience Vanderbilt, Interfaith Council, Service Council, Student Services Fee Committee, Vanderbilt Performing Arts Community and Vanderbilt Student Government. The space will be used by the organizations to conduct operations and as a gathering place to allow the organizations to form deep connections with the students they represent.
The grand opening included remarks from DeAnte' Smith, director of SOLS; Traci Ray, assistant dean of students; and Wil De Los Santos, program manager for SOLS. In addition, student organization presidents Garrison Clower (Experience Vanderbilt), Malak Elmessiry (Vanderbilt Interfaith Council), Hershey Rajpal (Vanderbilt Performing Arts Community), Asya Miles (Vanderbilt Service Council) and Amisha Mittal (Vanderbilt Student Government) gave brief remarks about what the space will mean for their organizations.
Elmessiry discussed how the space will help the Interfaith Council achieve its goals. "Our main purpose on campus is to promote understanding and respect for diverse spiritual beliefs by means of communication, dialogue, education and advocacy; through our award-winning dialogue dinners; and through supporting organizations within and beyond our umbrella," she said. "This year we aim to continue strengthening our ties with all of the organizations we serve on campus and solidifying our own interfaith community in order to continue to foster much-needed interfaith dialogue on campus. We cannot thank the SOLS office enough for the privilege to occupy this new space on campus."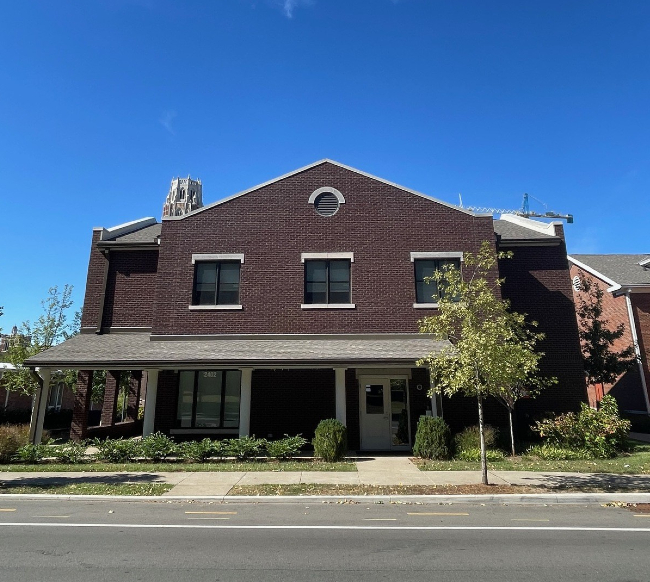 Staff also expressed the importance of inclusion and community and how the new space will contribute to those values. "This is only the first stage of what the look and function of the space can be, so we're excited to see how it develops with our student groups," Smith said. The space has a primary focus of leadership and service, but its goal is to further the mission of providing students a sense of belonging. Many of the offices have been assigned to umbrella organizations that support a large diverse demographic population of students.
Following the remarks, Vice Provost for Student Affairs and Dean of Students G.L. Black officiated the ribbon-cutting ceremony to officially open the new space. Guests were invited to tour the space, meet with student organization leaders and enjoy food and refreshments.