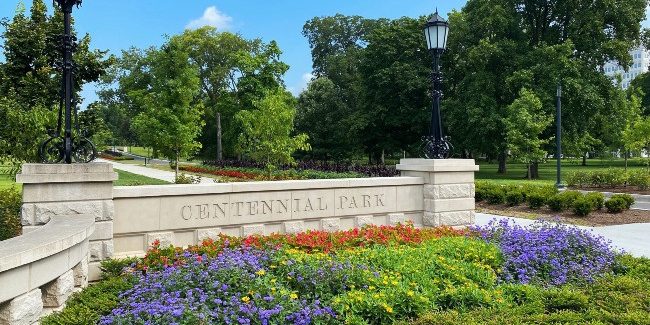 Vanderbilt University will elevate its long-term collaboration with Centennial Park Conservancy through a capital gift to help enhance the cultural and physical environment of the West End Neighborhood and surrounding community.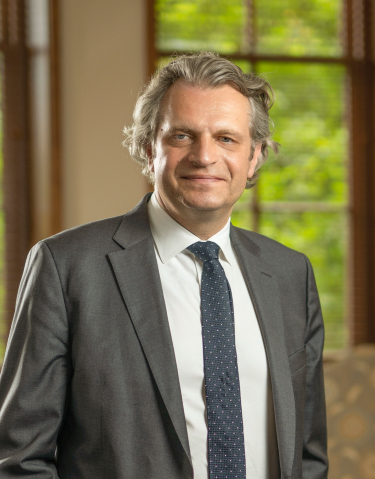 "Centennial Park is a Nashville treasure and beloved green space in our West End Neighborhood," Chancellor Daniel Diermeier said. "We share a commitment with the conservancy to protect and enrich this iconic urban park that is of immense benefit to our campus community. This is one of many steps Vanderbilt is taking to strengthen the ties between our institution and the Middle Tennessee region."
The university has pledged $750,000 over a three-year period for direct support of the conservancy's and Metro Parks' Centennial Park Master Plan to restore, renovate and revitalize Nashville's central park. The two completed phases of the plan have enhanced the park's Great Lawn, increased walkability from West End Avenue to the Parthenon, created the Musicians Corner amphitheater, and honored women and children through the Tennessee Woman Suffrage Monument and the Children's Memory Garden. Vanderbilt's contribution will further extend walkway connections from West End to Park Plaza, including the creation of a pedestrian entrance at the 31st Avenue Connector. This gift also will support the creation of a new, world-class event pavilion adjacent to Lake Watauga for community gatherings and park programming.
"We are grateful to Chancellor Diermeier and our Vanderbilt University neighbors for their generous support of the Centennial Park revitalization and our efforts to provide accessible and inclusive programming for our community," said John Tumminello, president of Centennial Park Conservancy. "We look forward to expanding our partnership with Vanderbilt to sustain the park's vibrancy as a thriving public green space."
In addition to the pledged $750,000, Vanderbilt will contribute $50,000 to Centennial Park Conservancy's arts and educational programming that is reflective of the university's mission and values. These additional funds will support current programming, such as Musicians Corner, Kidsville and Nashville Earth Day, and will be used to develop new park-based initiatives that expand cultural activities and events near campus.
"It's these types of wonderful partnerships with organizations like Vanderbilt University and the conservancy that help us increase the amenities and programs that we offer in Centennial Park," said Metro Parks Director Monique Horton Odom. "Vanderbilt has been a wonderful neighbor and generous partner throughout the years, and this important donation continues that legacy."
FutureVU—the university's initiative to enhance the places where community members live, work and learn—was an important consideration in establishing the gift, as Vanderbilt looks to build connections with surrounding neighborhoods and preserve the historic park-like setting of campus.
"In many ways, this gift is reaffirmation of Vanderbilt's ties to the Centennial Park Conservancy and our shared interest in enriching the park and enhancing the adjacent neighborhood," said Nathan Green, vice chancellor for government and community relations. "We also are in agreement on the need to further enhance the Nashville greenways and to ensure the safety and ease of access for those who visit the park. This is truly a win-win for current and future generations of Vanderbilt students, faculty and staff and the Nashville community."