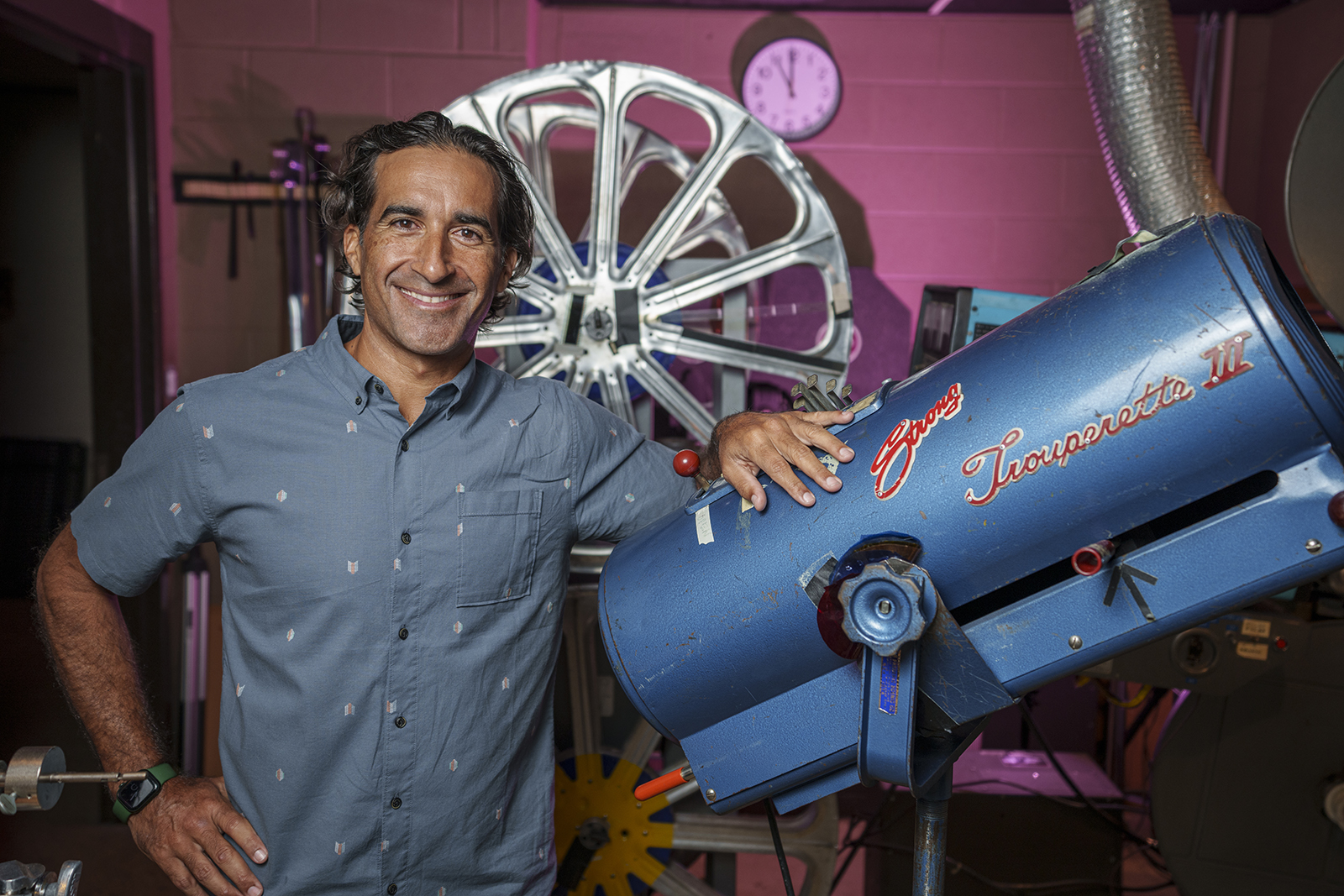 Many aspiring movie stars move to Los Angeles with headshots and audition materials. Alexis Garcia knew movies were his future, but the Vanderbilt English and theatre major saw law school—specifically UCLA and its media and entertainment specialization—as his way into an industry he knew little about.
After working for four years as an entertainment attorney, brokering deals for clients that included production companies and movie studios, what he thought he wanted to do was represent Hollywood's talent.
"When I got an offer for what I thought was my dream job, I turned it down," he says. "I realized I loved the creative process too much. Being a talent lawyer wasn't going to get me close enough to that."
In 2007 he joined Endeavor Talent Agency, at that time the smallest of Hollywood's biggest talent agencies. "I thought it had the best opportunity for growth, and that definitely ended up being true," he says.
For the next 10 years, Garcia represented and raised financing for other people's movies. "I packaged movies by finding screenplays and attaching actors and directors to them, with the hopes of attracting financiers," he says. "I also consulted with financiers looking to invest in the space."
In 2017, following years of corporate changes that included a merger with William Morris Agency and the acquisition of IMG and UFC among other media assets, Garcia's group spun out of the agency to become Endeavor Content and started placing its own bets on content. Now known as Fifth Season, it's the production company behind movies such as Cha Cha Real Smooth, Ambulance, The Peanut Butter Falcon and Academy Award-recognized The Lost Daughter.
To know these films is to understand that Garcia's company isn't your typical Hollywood studio. For starters, Garcia splits his time between Los Angeles and his native Miami with his family, including his wife, fellow Class of 1999 alum Tracy Rae Harrison. His creative team spans the globe, with executives in North America, Europe and Asia. The company is distributor-agnostic, meaning it's just as interested in selling a movie to Netflix or Apple as it is to Universal or Paramount. And, thanks to Garcia, Fifth Season is more likely to say yes to projects that everyone else says no to.
"We've made a lot of films that on paper other people couldn't see," he says. "We bring them to life and show the market what they missed. Of course, it doesn't always work, but without that risk there's rarely a reward."
Garcia is excited about the future of film and his role in it. As executive vice president for the film group, Garcia oversees creative development, dealmaking and production for a slate that currently has seven films in postproduction and nearly 90 projects in development. The recent name change to Fifth Season also came with a new majority owner, Korea's CJ ENM.
"Consumers have shown that they're more open to reading subtitles, and now with this partner, I'm certain we will produce many international projects that will help to build bridges between cultures," he says. "We'll also keep looking for the blind spots—the stories, creators and audiences that Hollywood continues to overlook."
—LENA ANTHONY, BS'03