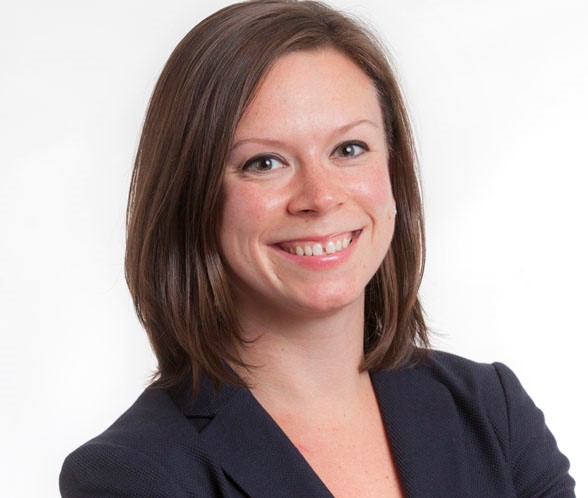 Vanderbilt University has named Emily Fisher, an experienced leader in nonprofit board governance and higher education operations, as secretary to the Board of Trust. Fisher will join Vanderbilt on Dec. 1 from Emory University, where she has worked for seven years.
Fisher is currently chief of staff in Emory's Office of the President, where she leads an eight-member team. Among her many responsibilities is advising the president on a variety of issues, including board of trustees relations and engagement.
"In her position at Vanderbilt, Emily will support our trustees while advancing the governance and decision-making that help us to reach new levels of ambition and global impact," Chancellor Daniel Diermeier said. "Emily's broad experience will bring new engagement opportunities for the Board of Trust as we enter into the university's sesquicentennial year."
Fisher, who is originally from Rochester, New York, began working at Emory in 2015 in the Office of Government and Community Affairs as a director of research and projects. She said this was a logical transition from her first job out of law school—working as a policy analyst at the Georgia General Assembly. Fisher earned her juris doctor degree in 2010 from the University of Alabama after completing a bachelor of arts in political science at the State University of New York College at Cortland.
"Researching potential legislation and issues facing the Georgia General Assembly was a wonderful training ground for a career in higher education," Fisher said. "Working with state lawmakers, I learned many lessons applicable to higher education, such as the importance of building relationships of trust and candor, and understanding people's priorities and motivations in order to achieve goals."
At Emory, Fisher became increasingly interested in the academic and operational components of higher education as she developed and evaluated the university's potential positions on public policy. Her career took a significant step when she became director of board administration in the Office of the Vice President and Secretary in 2017. Her focus included the effective coordination of the trustees' work to ensure best government practices.
In 2020, incoming Emory President Gregory L. Fenves named Fisher as presidential transition director and then his chief of staff. Fisher's responsibilities have included working closely with the university secretary to ensure emergent and priority issues are appropriately elevated to and communicated with the board of trustees.
"I could sense during my Vanderbilt interviews that the university is at an inflection point that signals upward momentum," Fisher said. "While it will be difficult to part with the Emory community, I am eager to join Vanderbilt and look forward to building strong relationships with an active and accomplished board to achieve their goals."
Fisher will succeed Maribeth Geracioti, who stepped down as board secretary on June 30.