Between Oct. 1–31, 2022, make a gift to impact your favorite area of Vanderbilt, and we'll thank you with a limited-edition item—this year choose from four brand-new options. Supporting students and faculty is the perfect way to show you're proud to be a Commodore!
Choose one of the thank-you gifts below, make a qualifying gift, and look for your Vandy gear in the mail.

Vintage Vandy Socks
Minimum gift of $35 to any area of campus

Black and Gold Pet Bandana
Minimum gift of $35 to any area of campus

Eco-friendly Vanderbilt Tote
Minimum gift of $50 to any area of campus

Throwback Vandy Beanie
Minimum gift of $50 to any area of campus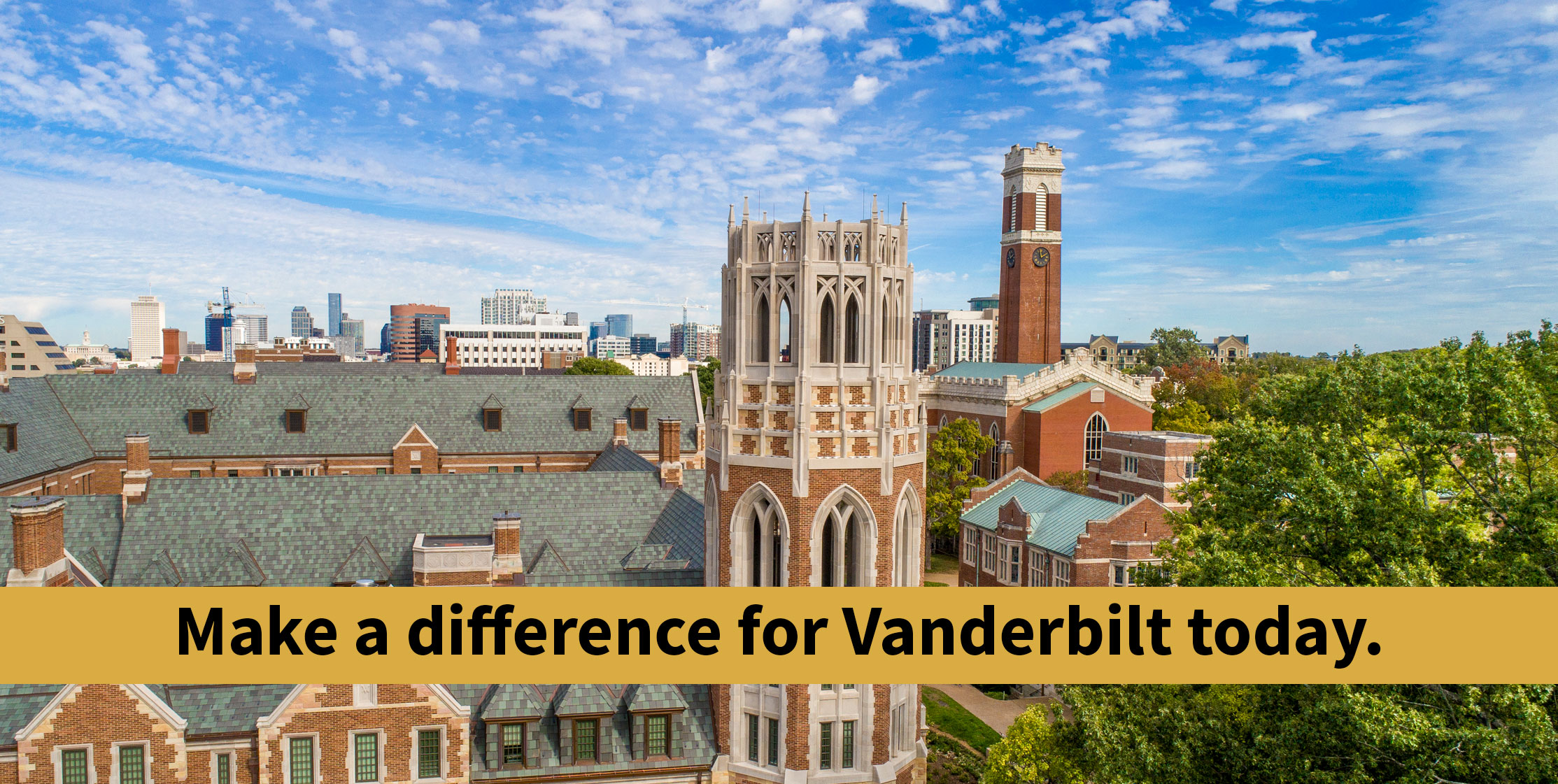 Feel free to make a gift and forego the Vandy gear:
Maximize My Gift
I prefer not to receive a thank-you gift, maximizing my support of Vanderbilt University.
Questions? Contact annualgiving@vanderbilt.edu.
Terms and Conditions
All households that make a one-time gift of $35 or more to any school/area of Vanderbilt University between Oct. 1, 2022, and Oct. 31, 2022, through an annual incentive giving campaign will be sent a Vanderbilt-branded item to express our appreciation for your support. For gifts under $58.50, the fair market value of the item will reduce the tax credit of your gift, in accordance with federal tax regulations. If you wish to decline receipt of a thank-you gift and receive full tax credit for your gift, please indicate your preference by checking the appropriate box above. Promotion includes one gift per transaction. To receive multiple gifts, you must make multiple qualifying donations.
Items are unisex. One size fits most. Please allow 6-8 weeks for delivery by U.S. mail within the contiguous United States. Shipments to international addresses may take longer.