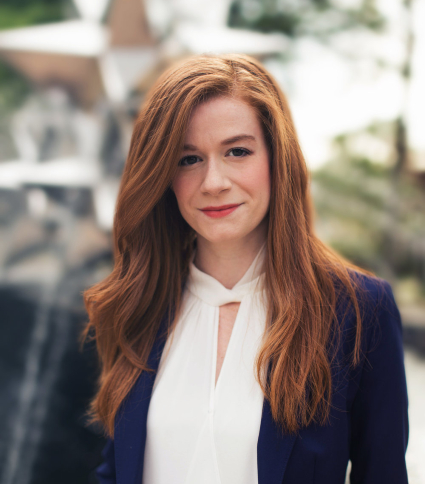 Members of the Vanderbilt University and Vanderbilt University Medical Center communities are invited to attend a special "Faith and Politics" panel discussion featuring Michigan state Sen. Mallory McMorrow. The event, which includes fellow panelists Dean Emilie M. Townes of Vanderbilt Divinity School and Professor Katherine Crawford of the College of Arts and Science, will take place Monday, Oct. 3, at 5 p.m. in Wilson Hall, Room 103.
The event is closed to the public. Attendees must register in advance and use their VU or VUMC IDs to gain access to the event venue.
McMorrow, a self-proclaimed "straight, white, Christian woman," delivered a powerful speech on the floor of the Michigan Senate earlier this year in response to false claims from a fellow senator of "grooming" and sexualizing young children, telling the audience, "We must not let hate win."
At the Oct. 3 event, attendees will hear that speech followed by brief remarks from McMorrow; listen to a moderated discussion on topics related to faith and politics, including LGBTQIA+ rights and reproductive freedom; and have the opportunity to ask questions.
Panelists:
Mallory McMorrow, Michigan state senator (D-13)
Katherine Crawford, Cornelius Vanderbilt Professor of History and director of Women's and Gender Studies
Emilie Townes, dean of Vanderbilt Divinity School, E. Rhodes and Leona B. Carpenter Chair, University Distinguished Professor of Womanist Ethics and Society and of Gender and Sexuality Studies and director of the Public Theology and Racial Justice Collaborative
Sponsors and co-sponsors: