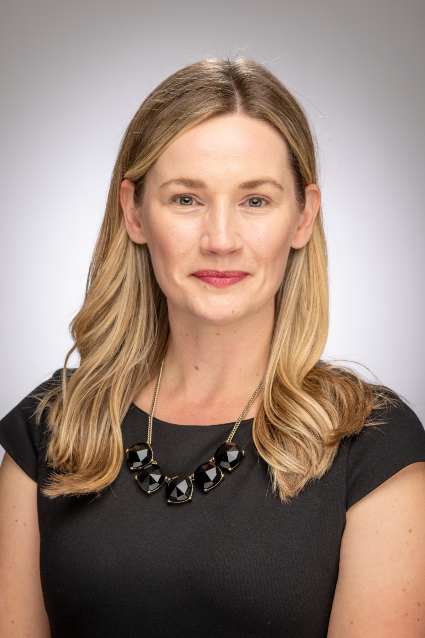 Stephanie Oberhausen, BMus'04, has been named associate vice chancellor and chief development officer for Vanderbilt University, effective Oct. 3. Oberhausen will continue to direct leadership philanthropy efforts and provide strategic oversight of school, college, unit, athletics and planned giving development as well as campaign management.
"In this expanded role, Stephanie will further lead our efforts to engage alumni, donors, parents and friends of the university, who are an essential part of the life and mission of Vanderbilt," John M Lutz, vice chancellor for development and alumni relations, said. "Stephanie is a talented development professional whose proven ability to forge partnerships and inspire teams will greatly strengthen and sharpen our efforts to meaningfully engage the Vanderbilt family around the globe."
Oberhausen joined Development and Alumni Relations in October 2021 as executive director of development for leadership philanthropy and engagement and was soon promoted to assistant vice chancellor for leadership philanthropy and engagement. She holds a bachelor of music from the Vanderbilt Blair School of Music and an MBA and master of arts in arts administration from the University of Cincinnati.
She previously served as vice president for advancement at the School of the Art Institute of Chicago, where she led SAIC's fundraising and alumni relations programs. Prior to that she worked at the University of Chicago from 2010 to 2020, most recently serving as assistant vice president of development for the arts, humanities and the library. In this role, she led a campaign that raised $287.6 million while overseeing fundraising for critical institutions and programs such as the Court Theatre, the Smart Museum of Art, UChicago Arts and the Graduate Division of the Humanities.
Oberhausen also held principal gifts positions in the central operating unit and the Booth School of Business at the University of Chicago. Before that she worked in fundraising at DePaul University School of Music and the Lake Symphony Orchestra.
"I'm thrilled to serve as associate vice chancellor at an institution for which I care so deeply," Oberhausen said. "I look forward to connecting with my fellow alumni and collaborating with Vanderbilt supporters the world over to further advance our vital research, education and fundraising goals."