Media Inquiries
Latest Stories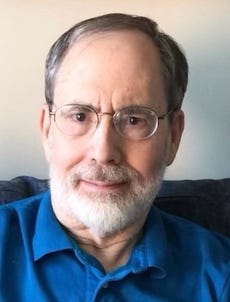 Matthew Ramsey, professor of history and medicine, health and society, emeritus, who taught at Vanderbilt for more than three decades and was the founding director of the Center for Medicine, Health and Society, died Sept. 2. He was 73.
Among Ramsey's specialties were the history of modern France and the history of medicine and public health. His 1988 book, Professional and Popular Medicine in France 1770–1830: The Social World of Medical Practice, became a standard point of reference in the field. He published more than 100 journal articles, book chapters and reviews, and was an active speaker and consultant in North America and Europe.
"His scholarship was profound and pathbreaking," said Michael Bess, Chancellor's Professor of History, who was a longtime colleague. "Matt was one of the smartest persons I've ever known. He had the sort of mind that ranged effortlessly across the natural sciences, social sciences and humanities—he could transition in a single sentence from the cellular bases of memory via long-term potentiation of potassium channels to the fine points of Jürgen Habermas' debates with Foucault over the nature of the public sphere."
A polymath with insatiable curiosity, Ramsey's passion for interdisciplinary study inspired him to create the Center for Medicine, Health and Society at Vanderbilt in 2003, serving as founding director until 2006. Now a department, it is a hub of innovative research and teaching that crosses traditional academic boundaries.
"He was one of the most brilliant historians of his generation, a scholar with extraordinary insight and an amazing breadth of knowledge," said Thomas Schwartz, Distinguished Professor of History. "He was also an exemplary Vanderbilt citizen, having played leadership roles in both the creation of the Medicine, Health and Society program, one of the most popular in the college, and in shaping the residential colleges program. But most of all, I will remember him as an extraordinarily kind and thoughtful man who was always generous with his colleagues and friends, willing to help when they faced challenges in their careers."
Ramsey was born in 1948 in New York City and grew up in Leonia, New Jersey. He graduated from Harvard University in 1969 and continued at Harvard for his graduate studies, earning his Ph.D. in 1978. He remained at Harvard as an assistant professor before joining the faculty at Vanderbilt in 1984.
During his career at Harvard and at Vanderbilt, he had appointments as a visiting fellow and professor at Princeton University; served as a visiting associate at the Wellcome Institute for the History of Medicine in London; and was a visiting professor at the École des Hautes Études en Sciences Sociales in Paris. He was awarded grants and fellowships to pursue his work from the National Institutes of Health, the American Council of Learned Societies, the National Endowment for the Humanities, the John Simon Guggenheim Memorial Foundation, and the American Philosophical Society, among others. For 14 years, he served on the editorial board of the journal Medical History.
Ramsey was deeply committed to Vanderbilt's Department of History, where he spent time as director of the Honors Program, director of undergraduate studies and director of graduate studies. Outside of the department, in addition to his role in birthing the Center for Medicine, Health and Society, Ramsey played a vital part in the early planning of Vanderbilt's residential college system and served as chair of the Faculty Senate. In 2007, he won the Thomas Jefferson Award, given annually for "distinguished service to Vanderbilt through extraordinary contributions as a member of the faculty in the councils and government of the University."
Ramsey is survived by his wife, Linda; sister, Judith Ramsey Ehrlich; son, David; and grandchildren, Marigold and Cosmo.
A memorial service will be held on Saturday, Sept. 24, at 10 a.m. at the First Unitarian Universalist Church of Nashville, where Ramsey was a longtime member. In lieu of flowers, donations may be made in his memory to the Parkinson's Foundation or to Vanderbilt University Medical Center Giving (use "other" to specify the Vanderbilt Parkinson's Disease Center).