Media Inquiries
Latest Stories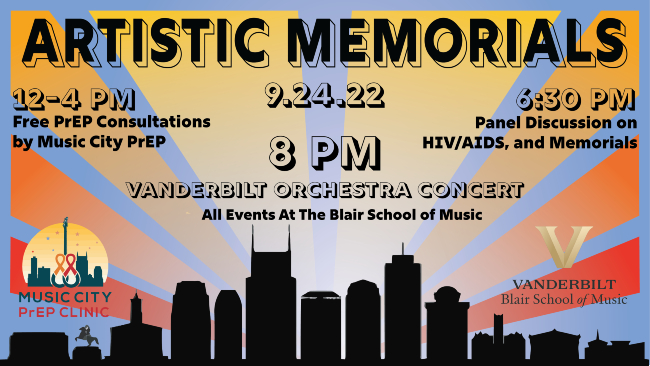 Vanderbilt University Orchestra will present "Artistic Memorials" on Saturday, Sept. 24, at 8 p.m. at Vanderbilt's Martha Rivers Ingram Center for the Performing Arts. The concert, led by Conductor Robin Fountain, will feature two composers' attempts to deal with grief and loss.
A panel discussion on the history of HIV/AIDS in Nashville will precede the concert at 6:30 p.m. in Turner Recital Hall at Blair School of Music. From noon to 4 p.m., Music City PrEP will host a mobile clinic.
Jennifer Higdon's Blue Cathedral will open the concert. "The recent loss of my younger brother, Andrew Blue, made me reflect on the amazing journeys that we all make in our lives, crossing paths with so many individuals singularly and collectively, learning and growing each step of the way," Higdon said.
The concert also will feature John Corigliano's Symphony No. 1. An powerful work calling for 97 musicians, it is the composer's response to the HIV/AIDS epidemic. Inspired by the AIDS quilt as well as individual musicians and creatives in Corigliano's life, the piece serves as a living musical reminder of all those lost to AIDS since the 1980s.
The pre-concert panel discussion will feature experts from across the university, Vanderbilt University Medical Center and Nashville discussing artistic memorialization as well as the new face of HIV/AIDS in Nashville. The panelists include:
Julie Barroso, Julia Eleanor Blair Chenault Professor and professor of nursing
Cynthia Cyrus, professor of musicology
Rebecca Epstein-Levi, assistant professor of Jewish studies and of gender and sexuality studies
K. Allison Hammer, senior lecturer in gender and sexuality studies
Steven Ogooue', director of community relations for Music City PrEP
Greg Wilson, associate professor of clinical pediatrics