Vanderbilt's new Office of Digital Education is revamping its partnership with faculty to establish online and hybrid academic programs that will expand access to the university's robust educational offerings. The collaborative effort will develop the programs to adhere to the same high standards of traditional courses offered on campus and will align closely with the university's mission and institutional identity.
"We want to work strategically with faculty on building rigorous and high-quality online and hybrid programs from the ground up," said Tracey George, vice provost for faculty affairs and the Charles B. Cox III and Lucy D. Cox Family Chair in Law and Liberty. "Provost [and Vice Chancellor for Academic Affairs Cybele] Raver prioritized the exploration and development of digital resources in education and learning at the university; the past two years have demonstrated the necessity of using technology at its fullest for research, scholarship and creative expression. The Office of Digital Education, under the leadership of Mallika Vinekar, will help position Vanderbilt for long-term success in this increasingly important and competitive space."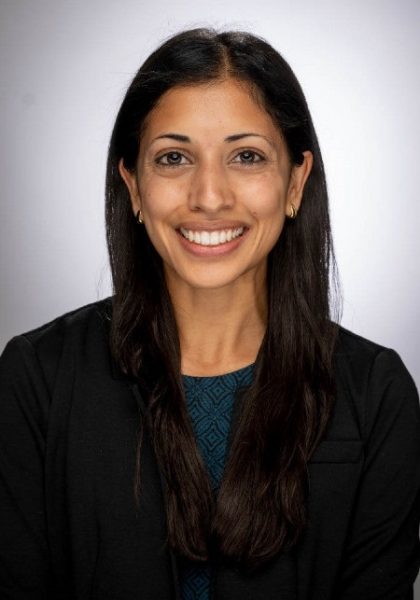 Vinekar, director of the Office of Digital Education, joined Vanderbilt last fall from Coursera, where she helped build the company's online degree portfolio and managed university partnerships. The office's initial focus will be on facilitating online and hybrid graduate and professional degrees, with a future goal of supporting the development of modular credentials, including certificate and other nondegree programs.
"Our vision is to offer high-touch support to the faculty and administration for the build-out and delivery of digital programs that are engaging, collaborative and uniquely Vanderbilt," Vinekar said. "The audience for online studies is often working professionals who need flexibility. They want to learn at their own pace, but they also desire an immersive experience in which they feel like an on-campus student. We want to tailor these programs to the needs of working professionals while having them align as much as possible with the values of residential education at Vanderbilt."
Vinekar first became interested in expanding higher education access when she majored in political science and urban studies at the University of Pennsylvania. She graduated summa cum laude with a bachelor of arts. She also earned an MBA from Northwestern University's Kellogg School of Management.
Her current team members are: Amanda Harding, assistant director of strategy and operations; Jeanine Romine, senior project manager; Sky Zhang, lead instructional designer; Melanie Forehand, instructional designer; Matthew Sinclair, program manager; Seth Shepherd, digital media specialist; Tracye Davis, digital media specialist and Michelle Augustine, graduate assistant. Services they provide include market research, instructional design and content development, video and media production, and project management. They also will support marketing and enrollment services—a component of higher education that looks very different for online students. They are currently piloting a master of legal studies with Vanderbilt Law School, which they aim to launch in spring 2023.
Management of Vanderbilt's online offerings historically has been at the level of the schools and colleges with support from external partners. The new office provides a central resource for the coordinated and strategic delivery of these programs. Faculty who are interested in developing online programs can visit the Office of Digital Education website to express their interest in pursuing a partnership.
"Beyond launching our select pilot programs, we can offer best practices and expertise in program ideation and planning for faculty in all the schools and colleges," Vinekar said. "Ultimately, we are here to support the innovative interests of faculty while expanding access to Vanderbilt's world-class education."