Media Inquiries
Latest Stories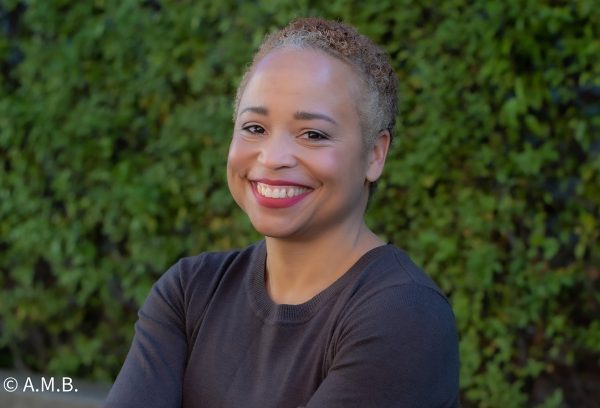 Some researchers work their entire careers to reach a single discovery. Angela Boutté, however, has been no stranger to breakthroughs.   
As a Ph.D. candidate at Vanderbilt in the early 2000s, Boutté was part of a team that discovered new disease signatures that classify brain injuries and disease states. As a postdoc, also at Vanderbilt, she helped discover new biomarkers associated with breast cancer. As principal investigator, then section chief, of molecular biology and proteomics at the Walter Reed Army Institute of Research, she spent nearly 11 years applying molecular neuroscience and biochemistry principles to the diagnosis and treatment of brain injuries, helping to identify a biomarker that led to the first rapid blood test for traumatic brain injury to be approved by the FDA. It was a major advancement in brain research and medical care. 
"As soon as someone says, 'That's impossible,' that's my cue to dig in," she says. "Starting with my time at Vanderbilt, it's been amazing to be able to work with people who have a shared goal in exploring what is considered outside of the box."  
In January 2022, Boutté left the Department of Defense and became director of clinical chemistry for renegade.bio, a San Francisco-based public benefit corporation working to make diagnostic testing accessible to all. Currently, there are six projects in her development pipeline.  
"Everything is early phase at this point," she says. "We are validating that these tests work, and we expect that our tests will be commercially available within a few years."  
It will be worth the wait, she says, because it will mean better, more affordable testing for the people who need it most. "The goal is for these diagnostic tests to reach historically underserved and underrepresented groups, including women, racial or ethnic minorities and LGBTQIA+ communities."  
When she's not working full time as a research scientist, she's consulting as one. Boutté founded Aries Biotech in 2019 to assist other brain disease and injury researchers with fine-tuning their hypotheses, analyzing data and determining the best way to present their work.  
"My heart is in neuroscience, and I love to solve problems," she says. "My consulting work satisfies both." 
But if you think she's always working, you've got her pegged all wrong.  
"I believe success as a scientist is as much about knowing when to take a break and enjoy life outside of work as it is about critical thinking," she says.  
Boutté enjoys trail hiking and indoor rock climbing, reading science fiction and detective stories and going to the theater with friends. In addition to scientific papers, you may also find her name in a book of poetry. "My mom is a poet and always encouraged me to write as a way to get my feelings out," she says.   
And while she's still years away, Boutté is already considering her retirement career. "I actually think a lot about becoming a vintner," she says. "I would still be a biochemist!"  
—Lena Anthony, BS'03