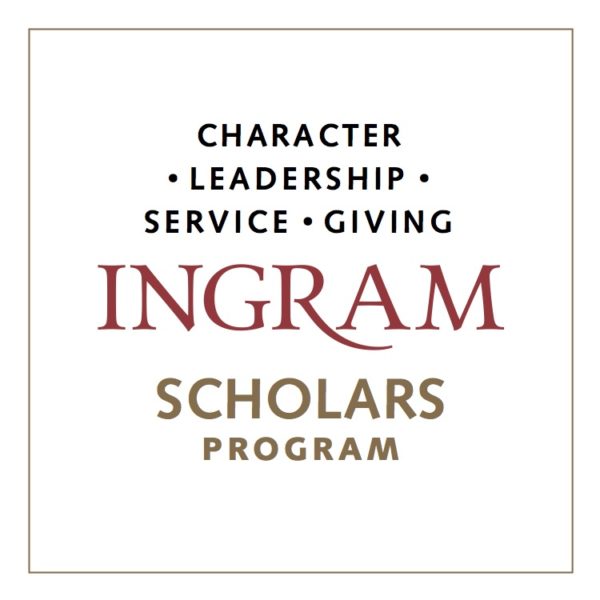 Eight incoming Vanderbilt University first-year students have been named to the newest class of the Ingram Scholars Program. They were selected from nearly 800 students for the signature and highly competitive Vanderbilt program.
Ingram Scholars in the Class of 2026 are:
Tyler Brack of Lake Worth, Florida
Shrey Chande of Harrisburg, North Carolina
Jamie Danis of Greensboro, North Carolina
Tanya Das of Sioux Falls, South Dakota
Isabela Dias Schmidt of São Paulo, Brazil
Patrick Dobranowski of Castle Rock, Colorado
Elanil Erdugrul of Istanbul, Turkey
Aaron Li of Portland, Oregon
"We are thrilled to welcome such an accomplished, committed and diverse cohort of new Ingram Scholars," said Brian L. Heuser, faculty director of the Ingram Scholars Program and associate professor of the practice in the Department of Leadership, Policy and Organizations at Peabody College. "Now, more than ever, we need brilliant, civic-minded young people to solve our most critical societal problems. These scholars represent our collective future."
The Ingram Scholars Program was conceived in 1993 by E. Bronson Ingram, chairman of the Vanderbilt University Board of Trust from 1991 until his death in 1995, as a way to encourage students to combine a professional career with a commitment to community service. From that first class of four undergraduates and two incoming first-year students, the program has grown to more than 300 current students and alumni who have been awarded the Ingram Scholarship.
Ingram Scholars engage in 16 hours of civic and community service each month and also design and implement projects that address significant societal challenges. The program encourages scholars to create service projects that become self-sustaining. Ingram Scholars receive full tuition support each year plus a stipend for a special summer service project.
For more information, visit the Ingram Scholars Program website.