Media Inquiries
Latest Stories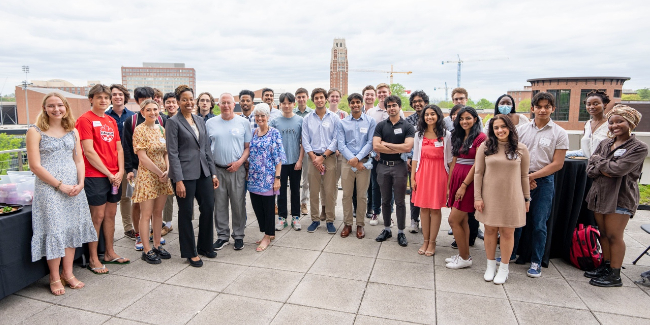 The 2022 cohort of the Nichols Humanitarian Fund gathered for a meet-and-greet event this spring with Edward C. Nichols Jr., JD'70, and his wife, Janice Nichols, who established the fund in 2006.
The Nichols Humanitarian Fund is a companion scholarship fund to the Nichols-Chancellor's Medal. The Nichols-Chancellor's Medal and Nichols Humanitarian Fund seek to make Vanderbilt students better members of their communities and society in general by supporting their humanitarian activities and bringing speakers to Vanderbilt who embody the best of humanity.
Thirty-two Vanderbilt students received awards from the Nichols Humanitarian Fund in 2022 to complete humanitarian projects throughout the summer break. The projects are scheduled to take place across six United States cities, one United States territory and 14 foreign countries.
In addition to giving recipients the opportunity to meet the Nichols family, the spring event also allowed students to converse with each other about their upcoming projects, which range from designing strategies to protect endangered sea turtles in Panama to working with local nonprofits to combat food insecurity in Nashville.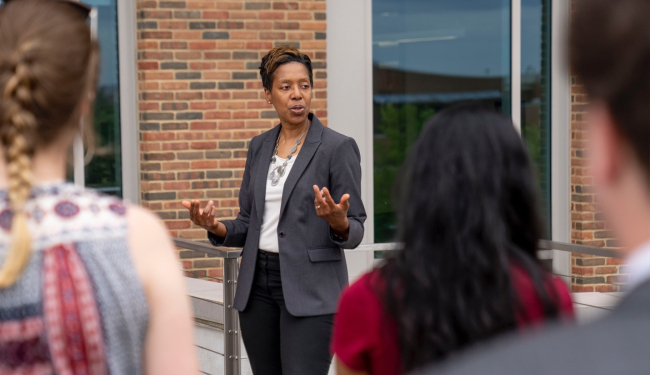 Erica Mitchell, executive vice president and chief community impact officer of United Way of Greater Nashville, provided opening remarks at the reception. "Each one of us is designed with unique gifts and something you cannot sleep until you do," Mitchell said. "Follow that thing that will not settle inside of you. This is your way of helping us flourish as a society. We need more of you."
To learn more about the Nichols Humanitarian Fund, visit its website.