Media Inquiries
Latest Stories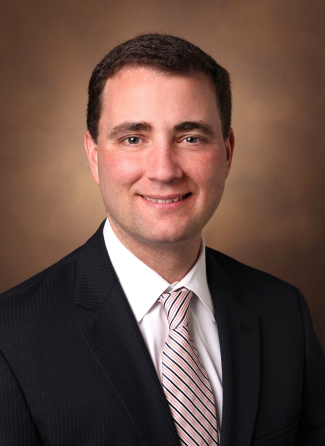 Kurt Shepherd, assistant vice chancellor for finance, has been named a fellow of the National Association of College and University Business Officers for 2022. He is among 17 higher education finance professionals selected for the latest cohort of the prestigious national program.
The NACUBO Fellows Program is an immersive leadership development experience that prepares higher education professionals who are seeking a chief business officer role for the complexities of the position. Over the next year, the fellows will work with university presidents, provosts, chief business officers and other experts to expand their management, communications and leadership skills and strengthen the core competencies needed to succeed as senior leaders.
"I am thrilled that Kurt will spend the next year expanding his knowledge base and skill set as a NACUBO Fellow," said Brett Sweet, vice chancellor for finance and chief financial officer. "Kurt has provided invaluable service to Vanderbilt's business operations for more than 20 years, and I commend him on this next step in his professional development."
As assistant vice chancellor for finance, Shepherd oversees the chief business officers of Vanderbilt's 10 schools and colleges as well as the Office of the Provost and Vice Provost areas.
A Vanderbilt employee since 2000, he has worked in several areas across the university including VUIT, the School of Medicine Basic Sciences and University Enrollment Affairs. Shepherd has been in leadership roles within Financial Operations and Planning since 2016.
"I am honored and humbled to be accepted into the NACUBO Fellows Program and look forward to partnering with other higher education leaders across the country," Shepherd said. "I'm deeply grateful to Brett Sweet, Eric Bymaster and the rest of the Vanderbilt leadership team for advocating for me to be a part of this program. I look forward to what the coming year has to offer."
Founded in 1962, NACUBO is a nonprofit professional organization representing chief administrative and financial officers at more than 1,700 colleges and universities across the country. The NACUBO Fellows Program launched in 2016.