Media Inquiries
Latest Stories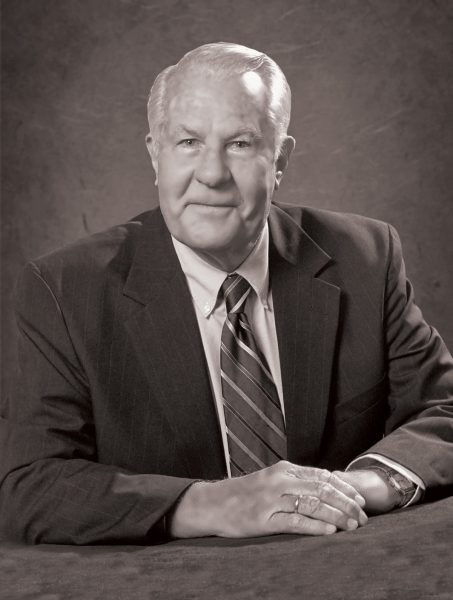 Did Jesus spend his missing years as a simple carpenter in the tiny rural village of Nazareth?
New Testament scholar Richard Batey thinks not. His research into the ancient city of Sepphoris, known in Jesus' time as the "jewel of Galilee" and an easy walk from his boyhood home of Nazareth, suggests a much broader picture.
"Just four miles from Nazareth was this wealthy city, a center of trade," says Batey, book author and professor emeritus of religion at Rhodes College. "Was Jesus a poor rural carpenter, or was he a tradesman who worked in this cosmopolitan city among people of many cultures? Sepphoris changes our ideas about Jesus and gives us a whole new perspective for understanding the Gospels."
Batey's upbringing didn't suggest that he would develop a radically new interpretation of Jesus' life. Raised in Nashville, he attended Bible class every day from first grade through his undergraduate years at David Lipscomb College. Batey then attended Vanderbilt, where he earned a bachelor of divinity and a Ph.D. in religion. The late theological scholar William K. Grobel, then a professor in the School of Religion, greatly influenced his studies. "He was an amazing teacher," Batey says.
In 1979, Batey and his wife, Carolyn, first visited the site of the abandoned city of Sepphoris, destroyed in the Arab–Israeli War. He then teamed up with prominent archaeologist James F. Strange, and together they led the University of South Florida's excavations at Sepphoris from 1984 to 1989.
Now part of Israel's Zippori National Park, the excavations have uncovered a wealth of ancient art, notably the mosaic known as the Mona Lisa of Galilee, as well as paved streets, Jewish ritual baths, a synagogue, early Christian churches, a 4,000-seat theater and a grand Roman villa—all evidence of the many cultures that lived and worked in the city.
Batey, a member of the Society for New Testament Studies, has presented lectures on the importance of Sepphoris in Jesus' life to leading New Testament scholars at the excavation site, in England at the University of Kent and the University of Cambridge, and for the National Geographic Society.
"Thinking of Jesus as an urbanite changes our understanding of his teachings, parables about kings, taxes, power and authority—even the Sermon on the Mount," Batey says. "These references suggest cultural horizons far wider than a remote Galilean village."
—JAN READ