Metro Parks is hosting two public meetings, 6–8 p.m. June 9 and 10 a.m.–1 p.m. June 11 at the Honey Alexander Center to gather design ideas and connectivity input for the proposed four-mile paved Charlotte Corridor Rail-with-Greenway project. This project is part of an effort to expand Metro Parks' nearly 100 miles of greenways and 35+ mile City Central Greenway System. 
According to Nashville.gov: "The proposed greenway would tie into the existing 440 Greenway near Centennial Park, follow along existing rail line owned by Cheatham County Rail Authority, and extend to Frankie Pierce Park and the Nashville Farmers Market. Other possible connections to be made include Kossie Gardner Sr., Watkins, and William Edmondson Parks and Fisk University."  
This proposed greenway corridor is of particular interest to the Vanderbilt community, as it is anticipated to easily connect to areas surrounding campus and beyond via pedestrian- and bicycle-friendly routes. 
If you are unable to attend either meeting about the Charlotte Corridor Rail-with-Greenway, please email metroparks@nashville.gov with your thoughts and questions. 
Learn more about Metro Parks' 2017 Plan to Play: Countywide Parks and Greenways Master Plan.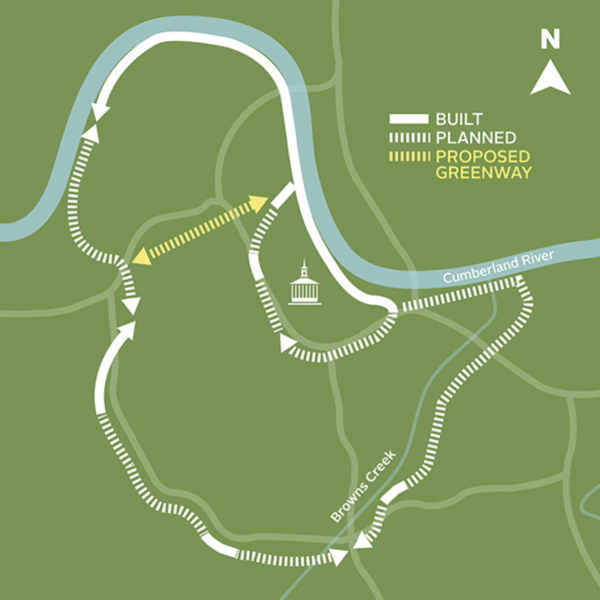 MoveVU is Vanderbilt's strategic transportation and mobility plan that falls under the FutureVU comprehensive campus planning efforts. The vision of MoveVU calls for a transformation in how the Vanderbilt community commutes to campus, with less reliance on single occupancy vehicles and parking lots and a greater focus on sustainable commute modes, green spaces and a forward-thinking use of limited downtown space. For more information, visit the MoveVU website and Instagram.