Media Inquiries
Latest Stories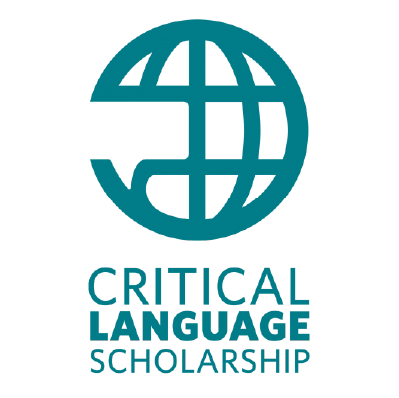 Fourteen Vanderbilt students and recent alumni were awarded the Critical Language Scholarship by the U.S. Department of State's Bureau of Educational and Cultural Affairs during the 2021–22 academic year. Critical Language Scholarship finalists for 2022 were selected from a diverse pool of more than 4,500 applicants nominated by 583 colleges and universities. The 2022 CLS Scholar cohort includes representatives from all 50 states, the District of Columbia, Guam and Puerto Rico and from 228 higher education institutions.
The CLS program seeks to expand the number of Americans studying and mastering critical foreign languages, including Arabic, Azerbaijani, Bangla, Chinese, Hindi, Indonesian, Japanese, Korean, Persian, Portuguese, Punjabi, Russian, Swahili, Turkish and Urdu.
CLS scholars also serve as citizen ambassadors, representing American values and the diversity of the United States while participating in language-intensive instruction and cultural enrichment experiences designed to promote rapid language gains. CLS participants gain critical language and cultural skills that enable them to contribute to U.S. economic competitiveness and national security. CLS scholars are expected to continue language study beyond the scholarship and to apply their critical language skills in their future careers.
Vanderbilt CLS recipients for summer 2022 include:
Riti Hegde, BS'22, human and organizational development major, will study Urdu in India
Jahnai Garner, Class of 2024, human and organizational development major, will study Korean in South Korea
Jaret Rushing, Class of 2023, philosophy and religious studies major, will study Urdu in India
Victoria Stewart, BA'22, medicine, health and society and religious studies major, will study Bangla in India
Wesley Wei, M.P.P.'22, master's candidate in education policy, will study Korean in South Korea
In addition, Haelee Kim, Class of 2025, who intends to major in history, has been named an alternate in Korean.
Vanderbilt's summer 2022 Critical Language Scholars will be the first to study abroad since 2018. During the COVID-19 pandemic, nine additional students and recent graduates participated in virtual CLS programs, including:
Spencer Castle, BA'21, political science, in Japanese
Brannen Dickson, BA'22, public policy studies and Spanish minor, in Chinese
Seth Drey, BA'22, biochemistry/chemical biology and Spanish, in Arabic
Aileen Lorge, Class of 2024, cinema and media arts, in Korean
Pansy Lu, BS'21, medicine, health and society, in Russian
Luis A. Martinez, BA'21, a history and Spanish and Portuguese double major, Chinese language and culture minor, in Portuguese (2021 and 2021–22 scholar)
Geronimo Owen, BA'21, history, in Hindi
Jaret Rushing, Class of 2023, philosophy and religious studies major, in Urdu
Musa Subramaniam, BA'21, economics and history, in Hindi
American Councils are currently accepting applications for the inaugural CLS Spark cohort, an academic-yearlong virtual learning program in Arabic, Chinese and Russian. CLS Spark participants will automatically be named semifinalists for the 2023 CLS program. The 2023 CLS applications will open this summer, with campus deadlines in November 2022. Students interested in the Critical Language Scholarship or other competitive awards should contact Elizabeth Harrington Lambert, associate director of fellowships and scholarships.
About the Career Center
The Career Center supports all undergraduate students, graduate students (STEM, humanities and social science disciplines), postdoctoral fellows and recent Vanderbilt alumni up to two years post-graduation.
About the Fellowships Team
The Fellowships Team supports all Vanderbilt students, postdoctoral fellows and alumni who are eligible to apply for the awards that the Career Center supports. More information on all supported fellowships can be found on the Career Center website.