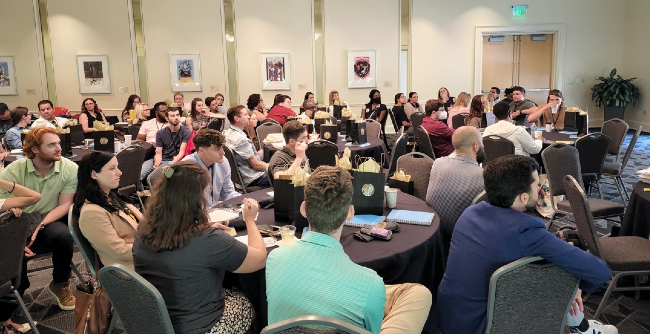 The eighth annual Southeastern Collegiate Recovery Community Summit was held at Vanderbilt University for the first time May 17–19 hosted by the Center for Student Wellbeing in the Office of the Dean of Students.
The summit provides an opportunity for students, staff and faculty from the Southeast who are members of the larger Association of Recovery in Higher Education to come together to learn, build community and strengthen collaborative efforts among colleges and universities in the region. The summit also celebrates recovery. Research shows that key components for individuals to remain sober and in recovery include creating new positive memories, having a sense of belonging, and understanding that they are not alone. Collegiate recovery programs create those opportunities in the university setting and provide a sense of community on college campuses.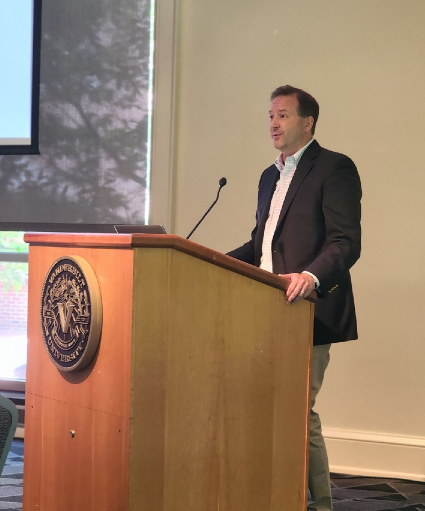 "Now, more than ever, it is critical that higher education institutions focus on the whole student and create environments that promote belonging, foster community and support healthy practices no matter where a student is in their journey, including if a student is seeking a recovery community," said G.L. Black, vice provost for student affairs and dean of students. "Having an active recovery support group is vital and creates a space for students to find peers in similar situations who can truly understand what they are going through."
Vanderbilt's Center for Student Wellbeing strives to create a culture that supports the personal development and academic success of students using an integrative, holistic framework. Hosting the summit gave the university an opportunity to show the work being done throughout Vanderbilt's Student Care Network.
"It was a privilege for Vanderbilt to host the Southeastern Collegiate Recovery Community Summit on campus this year," said Vanessa Beasley, vice provost for academic affairs and dean of residential faculty. "We believe strongly in the educational and personal benefits of creating supportive communities on campus, and the opportunity to host this year's summit made it possible to engage in valuable learning, resource sharing and community building."
Vanderbilt University Professor of the Practice of Human and Organizational Development Andy Finch served as keynote speaker and shared about the history and growth of collegiate recovery.
"It was inspiring to hear the recovery stories of students, staff and speakers, and to realize the vital role our collegiate recovery communities have played in their lives," Finch said. "Having been involved with the collegiate recovery movement for 20 years, I'm more excited than ever about our future after this week."
Vanderbilt Recovery Support is celebrating its 14th anniversary as a collegiate recovery program. VRS, in collaboration with the Office of Housing and Residential Experience, provides recovery housing for VRS students through an application process.
"I got to witness and participate in the shared community of many caring, hardworking, kind and considerate people coming together to share their experiences with building successful collegiate recovery communities," said Sam Cobb, a 2016 VU graduate. "Many of these people were instrumental in my own recovery story, from over eight years ago, and I reconnected with old sponsors, group leaders, educators and care providers who have continued their hard work.
"The entire team of educators allowed me to foster an incredibly strong foundation for my sobriety (now in its seventh year), make the lifelong friendships that I have today, and accomplish my dream of graduating from Vanderbilt University," Cobb said. "It was a privilege to experience it as a student and an honor to come back as a donor and panelist."
To learn more about VRS, including the program's mission and vision, information about meetings and social events, visit the Vanderbilt Recovery Support website.