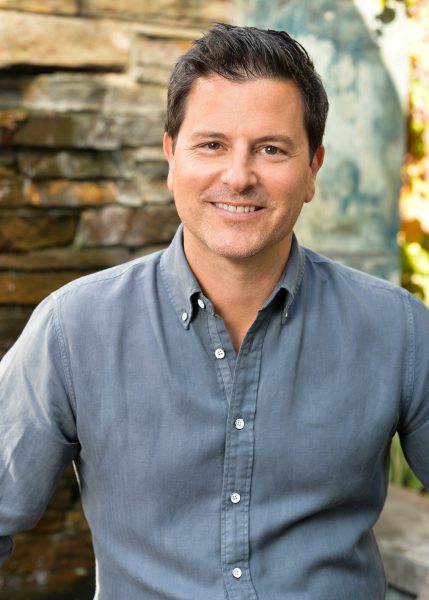 Got an audition? There's an app for that. And that's something Jay Boyer, BA'95, wishes he'd had as a fledgling actor. Boyer is the founder and CEO of Castability, an app designed to demystify the art—or perhaps the science—of casting actors in productions. 
Studying theater was a happy accident for Boyer, who came to Vanderbilt to major in economics and follow his father into law. "I was spending 40 hours a week at Vanderbilt University Theatre, and lo and behold, I had the double major," the Michigan native says. "It's kind of taken me into this life of being both an artist and a businessperson." 
That life includes attending a prestigious theater program at Harvard, earning an executive MBA from the University of Michigan, acting credits, a partnership in a health care consulting business and his latest venture, Castability. 
To use the app, actors choose scenes by role type and genre. They film themselves, then submit their performance. The app's algorithm assigns each submission into a batch of five, and Castability's "casting curators" or casting directors rank the scenes based on believability, creativity, specificity, personality and castability. 
Perhaps Actor One feels suited for a role as a dad in a sitcom, Boyer says, but Actor Two won the role and that person turns out to have scored higher in creativity. Actor One, on the other hand, may have scored higher in believability. Based on that feedback, Actor One could either work on being more creative in interpretation or choose to try for roles in dramas. 
"We're not measuring whether that actor is talented or not; that's not possible, that's subjective," Boyer says. "Decisions are made on their talent every single day, so we're providing the quantitative side." 
Castability has been in the works for eight years; the app began to take shape two years ago "once technology caught up with the concept," Boyer says. Actors were offered "early access" in November 2020 and began paying for access in November 2021. Plans include marketing the Castability List, a gallery of the top performers, to casting directors as a way of providing actors entrée into a traditionally closed world. 
"My dream was to be a film actor," the Los Angeles-based Boyer says. "I came out here and I had my best opportunity really to crack the industry. I had all the top auditions I wanted, and I was terrible at it. I think that the seeds of wanting to do Castability were planted at that time." 
—MiChelle Jones