Media Inquiries
Latest Stories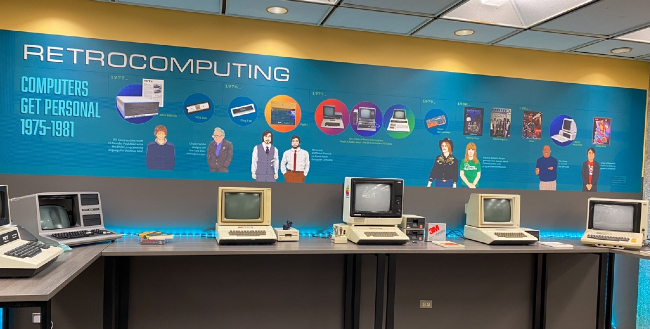 Retrocomputing, a new exhibit in the Science and Engineering Library, showcases the remarkable series of breakthroughs that took place during the early days of personal computing. All members of the Vanderbilt community are invited to learn about and interact with the vintage computers through the end of the calendar year.
"The libraries collect, preserve and showcase intellectual endeavors in new and unexpected ways," said Hilary Craiglow, acting university librarian. "Today we hold computers in our hands, but that was not always the case. This exhibit helps us to see and understand the phases of their innovation and development." Students, faculty and staff who view the exhibit will be able to use, program and interact with these historical artifacts.
The exhibit was curated by Clifford Anderson, associate university librarian for research and digital strategy and professor of religious studies. During the spring 2022 semester, Anderson co-taught CMA 1001: Retro-Computing with Lutz Koepnick, Max Kade Foundation Chair in German studies and professor of cinema and media arts. The course, a Commons seminar, invited students across disciplines to explore the world of retrocomputing by taking a deep dive into the Apple II computer and MOS Technology 6502 microprocessor.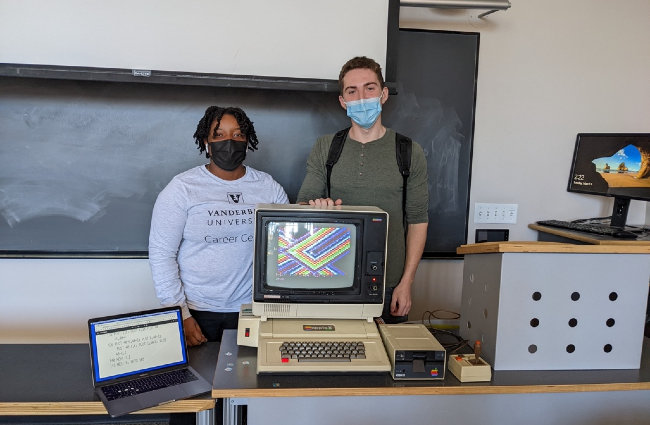 "Retrocomputing, or the exploration of obsolete computers as platforms for contemporary creative expression, has been rising in prominence among both academics and the public," Anderson said. "In CMA 1001, we offered students the opportunity to gain experience with the Apple II computer platform and to learn how to write code in BASIC and assembly language. I'm equally excited about this campus exhibit, which invites visitors to explore the origins of personal computers and consider how older platforms shaped our cultural perceptions of computing."
The Retrocomputing exhibit features computers from the 1970s and 1980s and will remain open through the end of 2022. Related community programs will be offered in fall 2022.