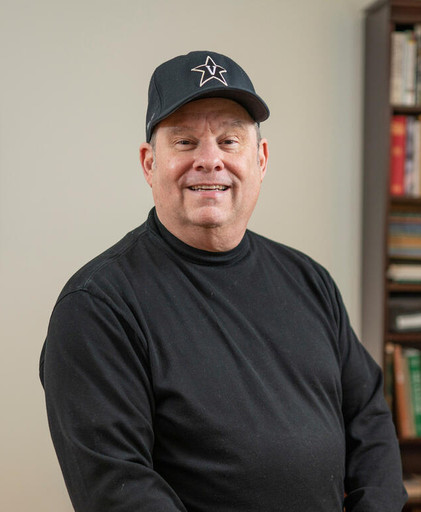 Christopher M.S. Johns, the Norman L. and Roselea J. Goldberg Professor of Fine Arts and professor of history of art and architecture, died at his home on May 8 after a long illness. He was 67.
Johns graduated summa cum laude from Florida State University with a bachelor of arts. He went on to earn both a master of arts and a doctor of arts from the University of Delaware, where his doctoral thesis was titled "The Art Patronage of Pope Clement XI Albani and the Early Christian Revival in Eighteenth-Century Rome."
"Christopher was a groundbreaking scholar who made significant contributions in areas that included early-modern Italian art and culture, Asian art history, and relationships between art, politics and religion," said John Geer, Ginny and Conner Searcy Dean of the College of Arts and Science and professor of political science. "However, he also was a friend and colleague who will be remembered for his dedication to mentoring students. Christopher's legacy will live on in all those students with whom he worked. He will be deeply missed in our college."
In 2019, the College of Arts and Science honored Johns with the Faculty Award for Advising in the Humanities for his dedication to undergraduate advising. Johns served as chair of the Department of History of Art from 2005 to 2009.
"I was fortunate to have known Christopher for 30 years—first as colleagues at the University of Virginia, where he was in the art history department and I taught in the architecture school," said Kevin Murphy, Andrew W. Mellon Professor of the Humanities, professor of history of art and architecture, and department chair. "His reputation as a scholar and teacher preceded him, and over the years I have benefited from his insights about art, scholarship and teaching. Christopher has a wide circle of friends and colleagues that literally spans the globe. He touched many lives with his passion for art and scholarship, his humor and his keen wit."
Johns joined the Vanderbilt faculty in 2003 from the University of Virginia, where he had taught art history for 18 years and had risen through the ranks to full professor. Courses he taught at Vanderbilt included Neoclassicism and Romanticism; 18th-century Art; Art at the Court of Louis XV; British Painting and Sculpture, 1485-1901; and Napoleon and the Arts.
Johns received a Chancellor's Award for Research in 2016 for his book The Visual Culture of the Catholic Enlightenment, a culmination of many years of painstaking archival research. The book embodied his field-defining contribution to 18th-century European cultural history. "Christopher's writing has been described as a 'magisterial and groundbreaking work,'" then-Chancellor Nicholas S. Zeppos said. "It is a landmark for his discipline that will influence generations of scholars to come."
Other books he wrote included China and the Church: Chinoiserie in Global Context and Benedict XIV and the Enlightenment: Art, Science, and Spirituality (anthology co-edited with Rebecca Messbarger and Philip Gavitt).
Johns received numerous awards and fellowships during his career, including the Franklin Murphy Distinguished Visiting Professorship at the University of Kansas in 2009. He also spent two years in Munich, first as visiting distinguished research professor at Institut für Kunstgeschichte and then as scholar-in-residence at Zentralinstitut für Kunstgeschichte. Other fellowships were at the American Academy in Rome and the Center for Advanced Study in the Visual Arts at the National Gallery of Art.
In accordance with his wishes, Johns will be interred in his native Florida, but his family would like to honor his contributions to art history in a memorial to be held at Vanderbilt early in the fall. Details will be announced later.