Candice McQueen, who assumed the presidency of Nashville's Lipscomb University last year, will be honored by Vanderbilt's Peabody College of education and human development with the 2022 Distinguished Alumna Award during Commencement ceremonies on May 13.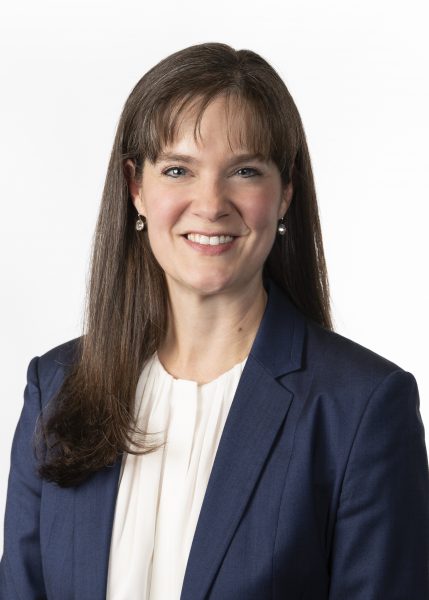 A native of Clarksville, Tennessee, McQueen has more than 20 years of experience in education spanning classroom teaching, higher education leadership, state government and nonprofit sectors. In 1998, she earned a master of education in school administration from Vanderbilt as a Peabody College student. She also holds a bachelor of science degree from Lipscomb and a Ph.D. from the University of Texas. 
"Candice McQueen has demonstrated her commitment to strengthening education at every level, from her own students at Lipscomb University to learners across Tennessee and the nation," said Camilla P. Benbow, Patricia and Rodes Hart Dean of Education and Human Development at Peabody. "We are proud to honor her as Distinguished Alumna." 
Before her appointment as Lipscomb president, McQueen served as CEO of the National Institute of Excellence in Teaching, overseeing substantial growth of NIET's work, growing service revenue and partnerships by almost 40 percent in three years, receiving more than $50 million in new multiyear federal and state grants, and significantly increasing NIET's national profile and influence on improving educator effectiveness to ensure that every student achieves. 
From January 2015 to January 2019, McQueen was Tennessee commissioner of education for Gov. Bill Haslam. In this role, McQueen collaborated with and monitored 147 school districts and hundreds of nonpublic and charter schools to serve the 1 million students in Tennessee, leading 1,100 employees and a $6 billion budget. During her time as commissioner, she led the creation of a strategic plan called Tennessee Succeeds, under which the state experienced its highest graduation rate, highest ACT scores and largest increases in career and technical education enrollment in state history while also transitioning academic standards and the statewide assessment to higher expectations. 
While commissioner of education, McQueen also participated in sessions of the Governor's Academy for School Leadership, a partnership between Peabody College and the State of Tennessee to prepare Tennessee assistant principals to assume higher levels of school leadership. 
"It is such an honor to receive this award," McQueen said. "My faculty and colleagues at Peabody made me a better person and educator. I am forever grateful for my time there as a student and have continued to gain from all the partnerships I have had with Peabody in various roles since then." 
McQueen joined Lipscomb's education faculty in August 2001 and served as chair of the undergraduate education department from 2004 to 2008, when she was appointed dean of the College of Education. Under her leadership, the College of Education doubled enrollment and giving and expanded programming to include six new graduate programs, including the university's first doctoral program. She was the founding director of Lipscomb's Ayers Institute for Learning and Innovation that launched in 2012 and also led the College of Education to national recognition for excellence in teacher preparation and teaching outcomes. 
Before joining the Lipscomb faculty, McQueen taught at schools in Texas and Nashville, was on the adjunct faculty at Vanderbilt University and was an assistant instructor and supervisor of student teachers at the University of Texas at Austin. She has won multiple awards for her teaching at both the K-12 and collegiate levels and serves on the board of PENCIL, a NYC-based nonprofit that connects public school students to the business community; Nashville's Agenda Steering Committee; and the Hoover Education Success Initiative's Practitioner Council at Stanford. She is an alumna of Chiefs for Change, a nonprofit bipartisan network of diverse state and district education chiefs focused on advocacy and leadership development. 
McQueen and her husband, Andy, a Lipscomb graduate and former member of its men's basketball team, have two children, Abigail, a Lipscomb University student, and Henry, a Lipscomb Academy student.