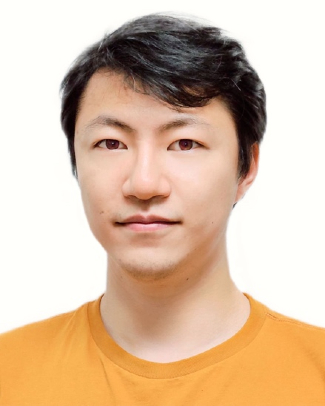 Tao Hong, a second-year Ph.D. student in interdisciplinary materials science, and Hari Srinivasan, an incoming Ph.D. student in neuroscience, have been named to the 2022 cohort of the Paul and Daisy Soros Fellowship Program for New Americans.
This merit-based graduate award for immigrants and children of immigrants provides 30 fellows annually with up to $90,000 in funding to support their graduate studies. The 2022 cohort was chosen from a pool of more than 1,800 applicants on the basis of their potential to make significant contributions to the United States.
Hong's research focuses on the development of a portable device for certain cancer diagnoses enabled by the integration of nanophotonics, microfluidics and machine learning. He aspires to accelerate and extend portable diagnostic tools to help cancer patients like his mother.
Raised by his grandparents in Zhoushan, a small island city in the East China Sea, Hong immigrated to the U.S. at 21. Hong attended City University of New Yorks's Queensborough Community College and completed his bachelor's degree at Cornell University. "My life was entirely flipped after I immigrated to the United States with my family," Hong said. "With all the kind support and help I received from my college professors and mentors and the community, I am finally on the right track to pursuing my childhood dream of becoming a professor."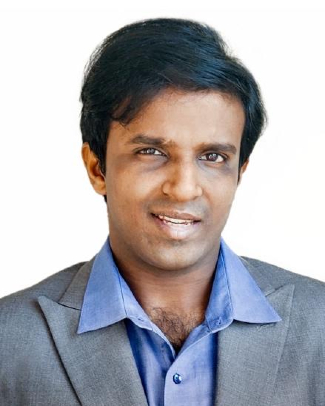 Srinivasan majored in psychology and minored in disability rights at the University of California, Berkeley. As an undergraduate, he conducted psychology and neuroscience research focused on the emotional experiences of people with autism, specifically the emotions of awe and empathy. Srinivasan chose to pursue his doctorate at Vanderbilt because he "loves the potential applicability of neuroscience to everyday life."
"From relationships to mental health, from the mind to behavior, from the brain to the way we empathize with others, from the neuronal pathways to societal stigma—you find all of that and more," he said.
Srinivasan grew up in the San Francisco Bay area and is the son of Indian immigrants. Diagnosed with ADHD and autism at an early age, his parents had to navigate a maze of disability services while confronting cultural isolation and discrimination. Today, Srinivasan serves as an advocate for the autism community as a member of the Interagency Autism Coordinating Committee, which advises federal policy and priorities; as vice chair of the Autistic Self Advocacy Network; and as a member of several nonprofit boards.  His research and advocacy are underpinned by his desire to advocate for new Americans and individuals with disabilities.
"Immigrants, asylum seekers and refugees are an essential part of the United States," Craig Harwood, director of the Soros Fellowship Program, said. "The Paul and Daisy Soros Fellows demonstrate the ingenuity and diverse perspectives that immigrants of all backgrounds bring to America's graduate programs and to the country as a whole."
The 2022 fellows join a prestigious community of more than 715 past recipients, including U.S. Surgeon General Vivek Murthy, Olympians Amy Chow and Patricia Miranda and U.S. Ambassador to Spain Julissa Reynoso Pantaleón.
The 2023-24 Soros Fellowship application is open now and closes on Oct. 27, 2022. Selection criteria focuses on accomplishments that show creativity, originality and initiative.
Eligible applicants include green card holders, naturalized citizens, DACA recipients, individuals born abroad who graduated from both high school and college in the U.S. and U.S.-born children of two immigrant parents less than 30 years old on the application deadline.
Those interested in the Soros Fellowship Program or other competitive fellowships should contact Dr. Elizabeth Harrington Lambert, associate director of fellowships and scholarships at Vanderbilt.
About the Career Center
The Career Center supports all undergraduate students, graduate students (STEM, humanities and social science disciplines), postdoctoral fellows and recent Vanderbilt alumni up to two years post-graduation.
About the Fellowships Team
The Fellowships Team supports all Vanderbilt students, postdoctoral fellows and alumni who are eligible to apply for the awards that the Career Center supports. More information on all supported fellowships can be found on the Career Center website.