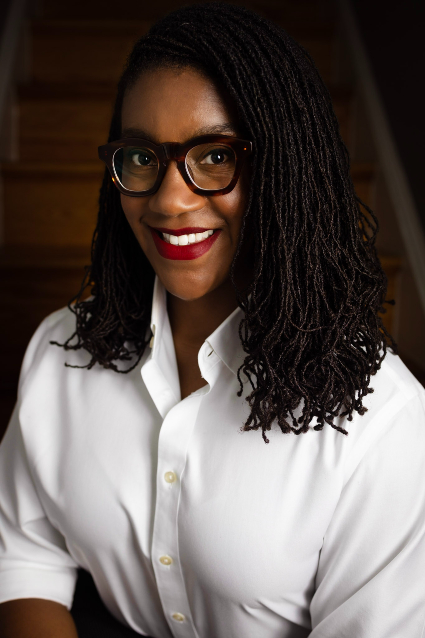 Alayna Hayes, an accomplished career services professional with extensive experience developing programming and content to promote student learning and engagement, has been named assistant provost and senior director of the Vanderbilt Career Center. She will begin her new role on June 15.
Hayes joins Vanderbilt from Johns Hopkins University, where she served as the senior director of life design-diversity, equity and inclusion, leading the newly created Seizing Opportunities Access and Relationships team to support first-generation, limited-income and underrepresented minority students in co-curricular departments. She also led the employer relations team within the Johns Hopkins Career Center. Hayes earned her Ed.D. from Johns Hopkins and her MBA and bachelor of science from Florida A&M University.
"I'm excited to welcome Alayna Hayes to Vanderbilt at a time when the Career Center is poised to propel all students and alumni forward by connecting what they learn to what they will do in their careers," Provost and Vice Chancellor for Academic Affairs C. Cybele Raver said. "I look forward to Dr. Hayes' leadership in this essential role."
Before joining Johns Hopkins in 2016, Hayes worked in pharmaceutical sales for several companies, including Pfizer Animal Health and GlaxoSmithKline.
"Dr. Hayes' ability to create effective programming and content for students as they transition to a university, coupled with her proven experience developing relationships with employers to grow networks for students as they leave a university, make her the ideal person to take Vanderbilt's Career Center to the next level," said Alex Sevilla, vice provost for career advancement and engagement and Evans Family Executive Director of the Career Center. "I am confident Dr. Hayes' experiences, ideas and energy will help advance our efforts to widen the career empowerment pathway for every Vanderbilt student we are entrusted to serve. I could not be more excited to partner with Dr. Hayes, our Career Center team and every member of the One Vanderbilt community who supports our new and ambitious vision."
Student Luis Martinez, a senior double-majoring in history (Latin America) and Spanish and Portuguese, participated in the hiring committee and is confident Hayes will use her role to hear and amplify the needs of students, even as she helps prepare them for next steps in their careers.
"One thing that really impressed me in particular through the interview process was hearing about her clear, methodological approach to career management," Martinez said. "She has experience applying life design principles to help students design their best career path. In her interview, she elaborated on this meticulously, and I appreciated the depth of her response and the dedication she brought to the process."
Hayes will oversee a transformation of the Career Center as part of the university's efforts to enhance students' experiences through more robust career advancement and engagement opportunities. This expansion includes the addition of corporate partnerships and a VU Network Hub. Hayes will innovate and enhance career development and readiness options for students, drive the evolution of systems and programs to boost engagements between employers and students, and expand partnerships with alumni, parents, corporate entities and the Vanderbilt community through radical collaboration that enriches career outcomes.
"I am thrilled to join Vanderbilt as the assistant provost and senior director of the Career Center," Hayes said. "The energized emphasis that Vanderbilt University has placed on career empowerment for students, as evidenced by the commitment and support from senior leadership, is impressive. This very visible support has made me consider how I will contribute to this initiative with the range of experiences, ideas and skills I've been fortunate enough to develop over time. I am confident my fresh perspective and a general curiosity for consistent improvement will be an asset to the new direction of the Career Center."