Vanderbilt University is honoring the Class of 2022 with a series of events May 12–13. Below is a guide to Vanderbilt's 2022 Commencement events.
Graduates Day featuring Reid Hoffman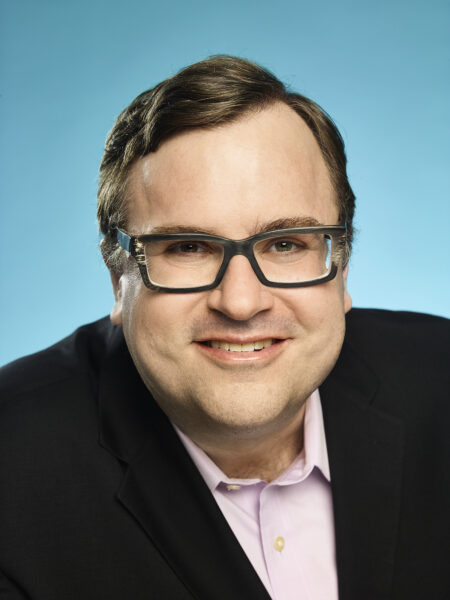 Thursday, May 12, at 11 a.m. CT
Reid Hoffman, an accomplished entrepreneur, executive, investor and philanthropist who has played an integral role in building many of today's leading consumer technology businesses, is delivering the Graduates Day address to the Class of 2022 at 11 a.m. in Memorial Gym. This event is open to the public with doors opening at 9 a.m.; it also will be livestreamed.
Hoffman will receive Vanderbilt University's prestigious Nichols-Chancellor's Medal, one of the highest honors at the university. The award is given to individuals who define the 21st century and exemplify the best qualities of the human spirit. It was created and endowed by Vanderbilt Law School graduate Ed Nichols and his wife, Janice, in honor of Edward Carmack Nichols and Lucile Hamby Nichols.
>> Sign up here to receive a reminder for this event.
2022 Commencement ceremonies
Friday, May 13, at 9 a.m. CT – Main and Undergraduate Ceremony
The main ceremony, featuring the conferral of degrees for undergraduates and for graduate and professional students, will take place at 9 a.m. in Vanderbilt Stadium. The undergraduate ceremony will begin after the conclusion of the main ceremony. Chancellor Daniel Diermeier will lead the event and deliver his Commencement address to the graduates and their guests. The main and undergraduate ceremonies will be livestreamed on the Vanderbilt homepage and the Vanderbilt Commencement website.
Tickets are not needed for the main ceremony or the undergraduate ceremony.
Processional information for graduates can be found on the Commencement website. 
Friday, May 13 – Graduate and professional student ceremonies
Graduate and professional students in the Class of 2022 will be honored at the main ceremony followed by ceremonies held by their respective schools across campus on Friday, May 13.
>> Find more information on the specific ceremonies and locations.
Please note: Some graduate and professional school ceremonies may require tickets; this will vary by school.
Friday, May 13 – Strawberries and Champagne Social
After the undergraduate ceremony, graduates and guests are invited to attend a social with a strawberries and champagne toast, lunch and entertainment. Graduate and professional schools may have their own separate receptions for graduates.
>> See the full schedule of Commencement events.
Parking
For visitors coming to campus, find information on guest parking.
Accessibility accommodations
Wheelchairs will be available for loan by prior reservation by filling out this form. Wheelchairs can be reserved for Graduates Day on Thursday, May 12, and Commencement on Friday, May 13.
A valid driver's license is required as collateral for borrowing a wheelchair; the ID will be returned when the wheelchair is turned in. An area within the seating section of all ceremonies will be reserved for wheelchair users.
Only one guest is permitted to sit with the wheelchair user due to limited space. A limited number of wheelchairs will be available for walk-ups on a first-come, first-served basis.
ID checks
At any receptions after Commencement ceremonies, graduates and guests will be required to show a driver's license or valid ID before being served alcohol. (Wheelchair users who are 21 or older will be issued a wristband when they give their driver's license to wheelchair checkout staff.) ID check stations will be available at Vanderbilt Stadium during the main ceremony, and many graduate and professional school receptions will offer ID check stations.
Diplomas
Class of 2022 graduates will receive their diplomas by mail. Find more information about diplomas on the University Registrar webpage.
Commencement programs
To make Commencement greener, a digital program will be available on the day of Commencement. The program will include a list of all graduating students, recognition of student awards and background on the ceremony traditions. Graduates and guests will have the option to order, at no cost, a printed program after the ceremony.
Vanderbilt Guidebook App
Consider downloading the Vanderbilt Campus Guidebook app today. It is a one-stop shop for everything Commencement, including a complete schedule, campus map, important contact information, FAQs and more. The app will also send alerts if any last-minute changes take place, such as weather contingencies. Be sure to "allow notifications" to receive information and reminders during Commencement. The app is available on the Apple iOS App Store and the Google Play Store. Find the app through those two links, or by searching for "Vanderbilt Campus Guidebook."  A "lite" version can also be accessed as a website.
Find all of the latest information on celebrations for the Class of 2022 on the Vanderbilt Commencement webpage.