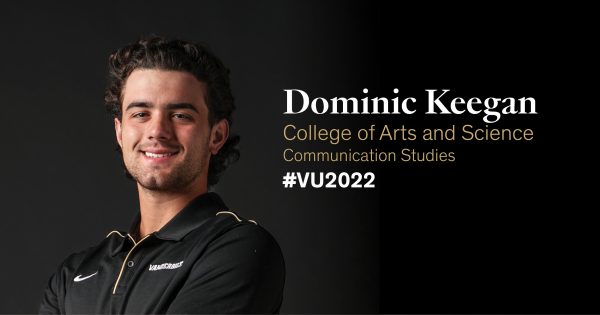 By Graham Hays
For Dominic Keegan, Vanderbilt was an opportunity to follow his baseball dream to a university that is synonymous with excellence on the diamond. But the move to Nashville also came with a steep price, as he felt like he was leaving his family and community behind in Methuen, Massachusetts.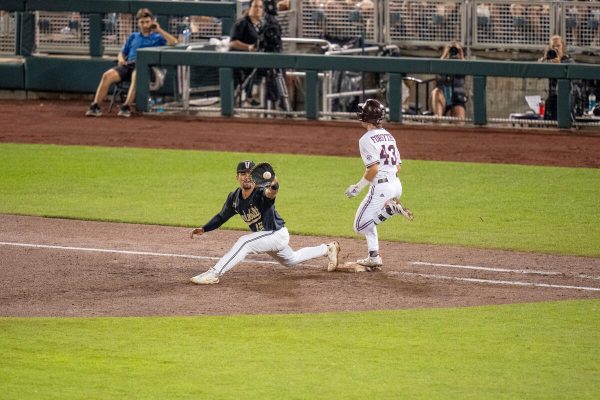 Keegan has found a special level of support on campus and at home, and his baseball dream has prospered. Though he was selected by the New York Yankees in the 2021 MLB Draft, he is once again a VandyBoy—a key contributor as a utility player as the team pursues a championship this season. That's in large part because he discovered that, far from leaving family behind, he now belongs to a new one.  
"Walking in here my freshman year, I was a mess," Keegan said. "Being away from my parents for the first time, being on my own—I was very overwhelmed and pretty scared. But after the first month, I didn't want to leave this place. I love going home and seeing my family, of course, but I love being here and enjoying every day. Having to figure out things on my own has matured me a lot. My experiences, whether good or bad, matured me, and I've grown into a better person. I'm proud of the person that I am today because of it."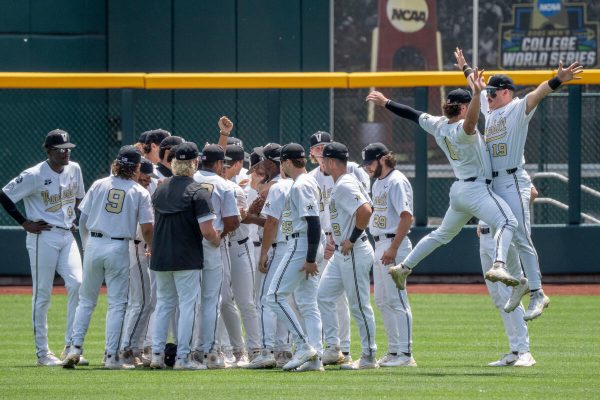 The good experiences included last season's run to the final game of the College World Series, when Keegan and the VandyBoys felt the Vanderbilt community rally around them. But his most difficult experience was an equally powerful illustration of the family Keegan gained in Nashville. In the fall of his sophomore year, he experienced swelling and pain in his right arm. Tests revealed a blood clot that required surgery and an extended absence from the field. Among the first people he saw when he woke up after surgery were baseball head coach Tim Corbin and Corbin's wife, Maggie.  
"My teammates, coaches and our staff were with me every step of the way," Keegan said. "They pushed for me to get back on the field and do what I love because they can see how much joy baseball brings me. They made the whole process easier. And when I wasn't playing, I was able to just throw myself into the team, being on the bench and just enjoying moments." 
RISING TO CHALLENGES
Keegan said he chose to study communications in the College of Arts and Science, in part, because he wanted to be a better communicator. As his time at Vanderbilt comes to a close and his journey in baseball continues to its next step, he makes a persuasive case for what it means to find a place where you belong.  
"Vanderbilt is special because every day is a challenge, whether it's in the classroom or on the baseball field," he said. "You can only improve yourself if you keep getting challenged every day. And Vanderbilt is such a special place because of the people who help you rise to those challenges every day."