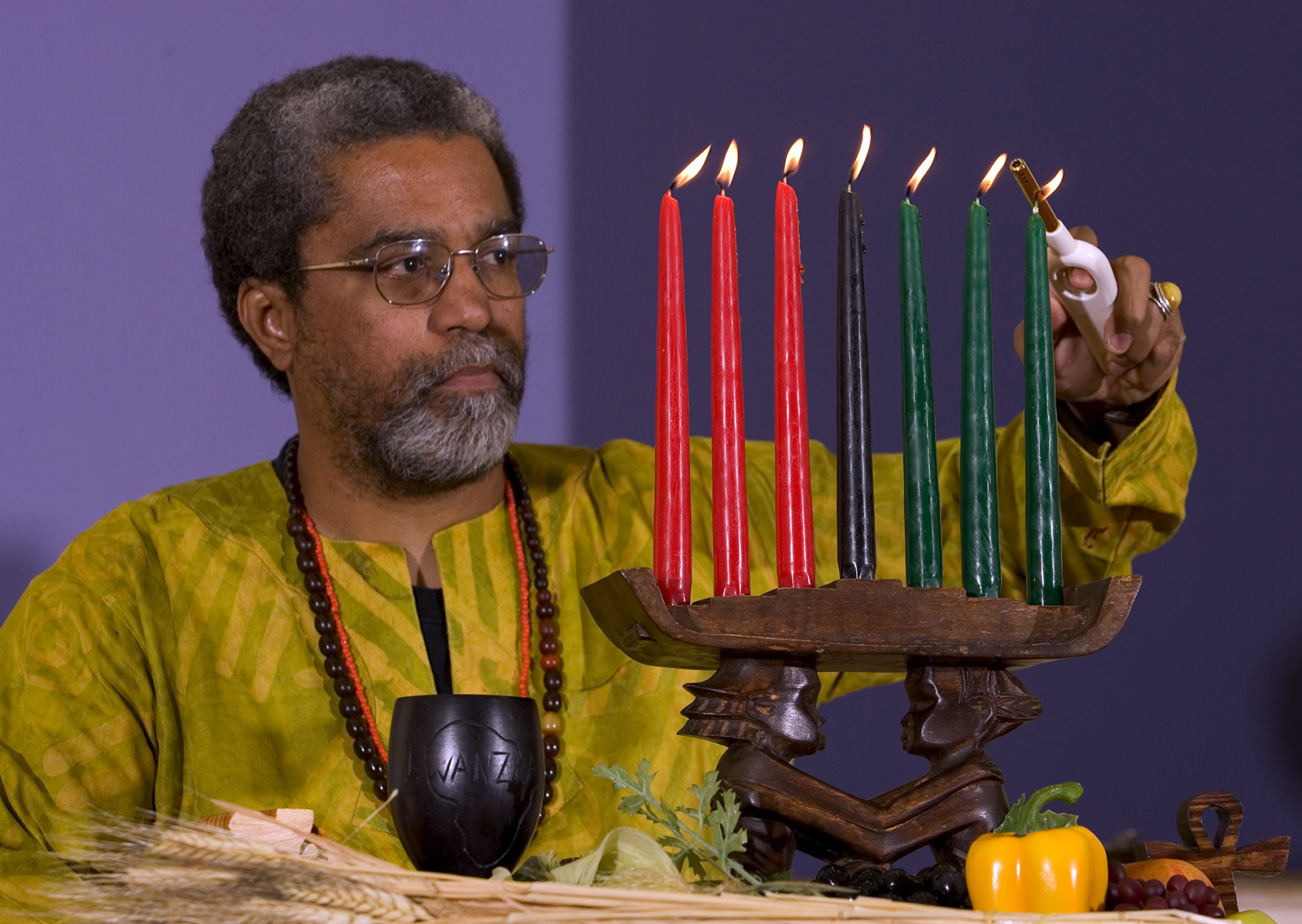 Joseph "Yusef" Fontaine Harris III, founder and owner of Alkebu-Lan Images, Nashville's only independent, Black-owned bookstore and a cornerstone of the North Nashville community for more than 35 years, died Jan. 3. He was 66. 
Harris grew up in Silver Spring, Md., earned a bachelor's degree in psychology at Morehouse College and pursued a doctorate in psychology at Vanderbilt Peabody College of education and human development. While still a graduate student, he began teaching at Fisk and Tennessee State universities, but his lifelong entrepreneurial drive led him to start a business selling art, T-shirts and books. He purchased a former gas station on a corner lot in North Nashville and established Alkebu-Lan Images Bookstore in 1986; Alkebu-lan was one of the original names for the continent of Africa. As an undergraduate, Harris had traveled to Ghana and developed an appreciation of African culture and an awareness of the importance of sharing it back home that would later inspire the curation of African-themed art, literature, jewelry and apparel in his bookstore. The shop became a cultural mecca, selling goods that reflect and celebrate African culture and promote self-esteem for African Americans.   
Harris worked toward his goal of helping people have a more positive self-concept, especially African Americans, by promoting literacy and reading within Black communities and increasing access to Black books. He mentored and advised hundreds of Black business owners and supported fellow entrepreneurs, abiding by principles of cooperative economics and community to help other businesses grow. 
In 2020, Harris and his son purchased a building on Buchanan Street and expanded Alkebu-Lan. "It's more than just a bookstore," Harris said in a 2021 interview with the Nashville Business Journal. "It's a center for people to come in, exchange ideas and make new friends and network." 
Survivors include his son, brother, nephew and niece.   
—Staff Reports