Media Inquiries
Latest Stories
Vanderbilt University legal scholar Michael P. Vandenbergh has been named a 2022 Andrew Carnegie Fellow and has been awarded $200,000 to support his research into overcoming political polarization to address the causes of climate change and the issues it is creating.
"As one of the nation's leading thinkers in the field of environmental policy, Professor Vandenbergh's work fundamentally challenges conventional ways to address the issue of climate change," said Chancellor Daniel Diermeier, who nominated Vandenbergh for the fellowship. "This highly prestigious recognition of his scholarship will enable him to tackle two of the most difficult problems of our time: climate change and polarization."
Vandenbergh was one of 28 fellows announced on April 26 by the Carnegie Corporation of New York, which awarded a total of $5.6 million in support for research in the humanities and social sciences.
"This fellowship is tremendous recognition of Professor Vandenbergh's interdisciplinary scholarship, which harnesses a broad array of methodological tools—scientific, legal, economic and sociological—to address one of the world's most pressing policy problems," Provost and Vice Chancellor for Academic Affairs C. Cybele Raver said.
Vandenbergh is Vanderbilt's fifth Carnegie Fellow since the program launched in 2015. Associate Professor of Political Science Sharece Thrower was named as a fellow in 2019 to support her research on the extent to which the courts can intervene when there is encroaching executive power. In 2018, New York Alumni Chancellor's Professor of Law Ganesh Sitaraman was named a fellow to support his research into the future of American democracy. Assistant Professor of Political Science Kristin Michelitch received a fellowship in 2017 to support her research on politicians and democracy in Uganda. In 2015, Larry Bartels, May Werthan Shayne Professor of Public Policy and Social Science, was selected for the first class of fellows for his work on how politicians respond to the wishes of citizens from differing economic classes.
"The fact that the Carnegie Foundation has chosen to invest in five Vanderbilt faculty since launching this program just eight years ago is testament to the remarkable caliber of our faculty and the relevance and impact their work has on our society," Raver said.
Vandenbergh, David Daniels Allen Distinguished Professor of Law, is the director of the Climate Change Research Network and co-director of the Energy, Environment and Land Use Program at Vanderbilt.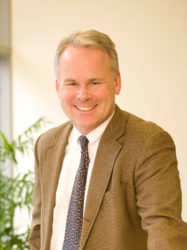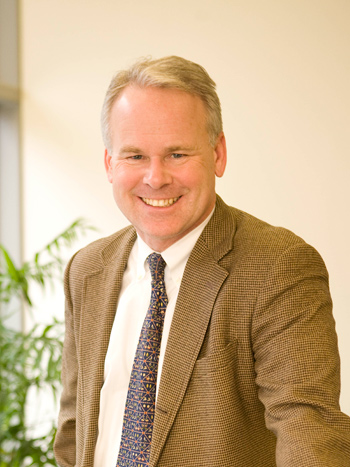 "Professor Vandenbergh's leadership and commitment to bringing together scholars and scholarship reflecting different viewpoints recognizes the importance of identifying nonpartisan and bipartisan solutions to climate change," said Chris Guthrie, Vanderbilt Law School dean and John Wade-Kent Syverud Professor of Law.
Carnegie projects are selected for originality and promise of the research, its potential impact and the scholar's plans for communicating the findings to a broad audience. For his project, "Bypassing Polarization: Engaging Conservatives to Achieve Climate Justice," Vandenbergh will draw on insights from social psychology, law and policy to propose strategies to bypass polarization and foster the development of large-scale interventions to address the causes of climate change and the issues it is creating. He plans to write a book and organize a conference, among other outreach initiatives.
"Climate change is a 'code red' problem," Vandenbergh said. "Because the political debate is so polarized, we need to understand not only how progressives and liberals think about climate change, but also moderates and conservatives. The democratic design in the U.S. means that support from moderates and conservatives is essential for us to take meaningful action… My project aims to identify ways to engage moderates and conservatives in the essential task of developing effective ways to address the causes of climate change."
About Michael Vandenbergh
Vandenbergh is an award-winning teacher and scholar who has worked throughout his career with interdisciplinary teams to explore environmental governance, environmental behavior and climate change. His interdisciplinary work with Vanderbilt's Climate Change Research Network has focused on the reduction of carbon emissions from the household sector. He is one of the top 25 law professors in the U.S. based on peer-reviewed literature citations, and his research focuses on working with interdisciplinary teams to explore environmental governance, environmental behavior and climate change.
He is the author, with physicist Jonathan Gilligan, of Beyond Politics: The Private Governance Response to Climate Change (Cambridge University Press, 2017), which was favorably reviewed in Science, Nature Climate Change and Legal Planet; won Vanderbilt's 2018 Chancellor's Award for Research; and was named by the Environmental Forum as one of the most important environmental policy books of the last 50 years. His article "Beyond Gridlock," also co-authored with Gilligan, won the 2015 Morrison Prize for North America's best sustainability article.
Before joining Vanderbilt's law faculty, Vandenbergh served as chief of staff of the U.S. Environmental Protection Agency from 1993 to 1995. He is a fellow of the American College of Environmental Lawyers and a member of the Board on Environmental Change and Society of the National Academies of Sciences, Engineering and Medicine.
About Andrew Carnegie Fellows Program
The most generous stipend of its kind, the Andrew Carnegie Fellows Program has funded a total of 244 scholars, journalists, and authors, representing an investment of $48.8 million. It focuses on subjects such as U.S. democracy, the environment, technological and cultural evolution, and international relations.
The Andrew Carnegie Fellows Program is a continuation of the corporation's more than 100-year history of promoting the advancement and diffusion of knowledge and understanding by supporting the work of a host of institutions, causes, organizations and individual scholars.
"In recent years, as we have looked to respond to our world's most complex problems, the Carnegie Fellows have provided important contributions through their exceptional research, pursuit of knowledge and creative approaches," said John J. DeGioia, chair of the Andrew Carnegie Fellows Program jury and president of Georgetown University. "Our panel of jurors were gratified and inspired by the caliber of the research proposals. We believe that this year's fellows show extraordinary potential for lasting impact."
A distinguished panel of 13 jurors chose the fellows based on the quality, originality and potential impact of their proposals, as well as each scholar's capacity to communicate the findings to a broad audience. The award is for a period of up to two years, and its anticipated result is a book or major study.