Vanderbilt University emeritus professor Michael Kurek, an internationally acclaimed composer, says his passions for music and teaching go hand in hand. 
"I think all musicians have a teacher inside of them. The best classical musicians have a feeling of obligation to pass on a love for music to the next generation because music is one of the areas that still has a great oral tradition," Kurek said. "It's one of the things that you just can't learn in books. You have to have it passed down to you."  
The Tennessee General Assembly has made Kurek's mission to be an ambassador for classical music official, naming him the new composer laureate of Tennessee.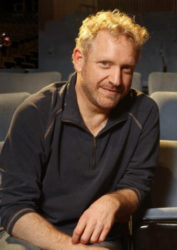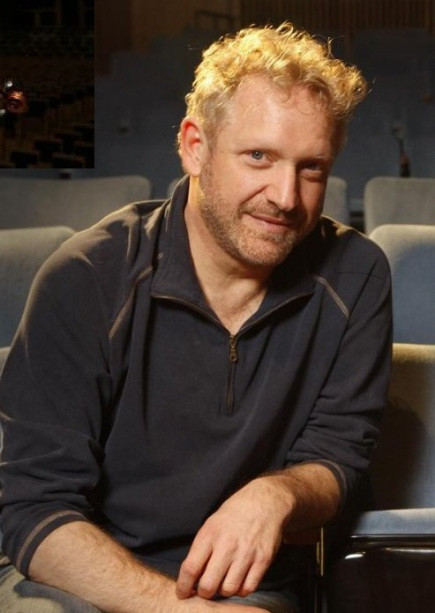 "Michael Kurek's music and talent are unparalleled, and it is now time to honor him in the eyes of the State," reads the legislature's resolution, which was signed recently by Gov. Bill Lee. "… in recognition of his talents in composition and contributions to the musical life of Tennessee and the world, Michael Kurek is designated Composer Laureate of Tennessee."
Kurek, who served 14 years a chair of the Department of Music Composition at the Blair School of Music, is only the second person to hold the distinction in Tennessee. David Van Vactor, head of the University of Tennessee–Knoxville's Fine Arts Department and then the separated Music Department and conductor of the Knoxville Symphony Orchestra, became the inaugural Composer Laureate of Tennessee in 1975. The state hasn't had another since Van Vactor's death in 1994. 
Kurek once studied composition under Van Vactor, and he appreciates the opportunity to honor the legacy of his mentor while bringing new expertise to the role—introducing his love of music to communities across the state through speaking engagements and other music promotion events.  
"My job will be to enhance the arts in Tennessee, to represent music composition in Tennessee and to promote Tennessee," Kurek said. "As many national and international projects that I've done in my career, this is special because I was born in Nashville and it's a big part of my musical start. I admire so many great musicians in Nashville." 
Eileen George, a Gallatin City Council member, brought the idea of nominating Kurek to Rep. Johnny Garrett, R-Goodlettsville, who sponsored House Resolution 749 during the latest legislative session. George, who has known Kurek through her interest in theater and the arts, believes he will be a great ambassador for the state. 
"Michael is a dedicated man with many talents that he selflessly shares with those around him. He has a passion for his craft, which shows throughout his works," George said. "I think Michael will bring a new dimension to this position and will make sure our state will know who our composer laureate is."  
Music City served as the foundation for Kurek's growth as a musician. Born and raised in Nashville, Kurek played in band and orchestra in high school and spent time as a musician at Opryland USA. He studied at the Blair Academy of Music, earned a doctorate in composition from the University of Michigan and eventually returned to Tennessee to become a popular associate professor of composition who at one point received the "Best Music Educator at Vanderbilt" designation from the campus Panhellenic Council. Kurek left Vanderbilt in 2020. 
"Classical music is something that fewer and fewer people seem to have an experience with. But it's such a rich experience. And its beauty really is what we're talking about," Kurek said."If any state ought to have a composer laureate, it ought to be Tennessee. We're so known for our music, and there are so many great musical people here." 
Kurek's work has been performed by numerous symphony orchestras and chamber groups throughout the U.S. and in 15 countries. 
He describes himself as a neo-traditional, melodic, narrative, tonal composer whose music might be generally grouped in style with early 20th-century classical symphonists like Sibelius, Vaughan Williams, Rachmaninoff, Prokofiev, Ravel, Delius, Holst and others. 
Kurek has received many awards for his music, including the prestigious Academy Award in Music from the American Academy of Arts and Letters (the academy's top lifetime achievement award), also the academy's Charles Ives Award and national awards or fellowships from the American Symphony Orchestra League, BMI, NEA, Meet the Composer, MTNA, the Tanglewood Music Center's Fromm Fellowship in Composition and others. His 2017 album, The Sea Knows, was No. 1 on Billboard's traditional classical music chart, and he has served on the Classical Nominations Committee for the Grammy Awards.