Media Inquiries
Latest Stories
Robert Barsky, a professor of French, European studies, Jewish studies and law at Vanderbilt University, is among an accomplished group of 180 artists, writers, scholars and scientists awarded a 2022 John Simon Guggenheim Memorial Foundation Fellowship.  
Barsky's multidisciplinary research combines social justice, human rights, and border and refugee studies with literary and artistic insights into the plight of vulnerable migrants. He has published widely, and his books on undocumented migrants, refugees and the milieus of Noam Chomsky and Zellig Harris have been translated into 14 languages. He has also been actively involved in several national and international research projects supported by the Rockefeller Foundation, the Social Sciences and Humanities Research Council, the governments of Canada, Québec, Belgium and France and the Dutch Royal Academy.  
"I am delighted that Bob Barsky has been recognized in such an extraordinary way for his groundbreaking and wide-ranging work on culture, language and border crossings," said John Geer, Ginny and Conner Searcy Dean of the College of Arts and Science. "His interdisciplinary scholarship helps society better understand, and break down misconceptions about, migrants and migration policy."   
"Bob's intellect knows no bounds, and his Guggenheim speaks to the breadth of his scholarly interests and contributions," added Chris Guthrie, dean of Vanderbilt Law School and John Wade-Kent Syverud Professor of Law.   
Barsky will be recognized at a reception honoring the 2022 Guggenheim Fellows on June 7 in New York.  
"This fellowship is especially meaningful because in addition to teaching literature, I've spent much of my career teaching and researching on legal issues pertaining to vulnerable migrants, homelessness and social justice from humanistic perspectives. My new book, called Clamouring for Legal Protection: What the Great Books Teach Us About People Fleeing from Persecution (Bloomsbury), and this Guggenheim award both reflect my ever-deepening engagement with the law-humanities overlap," Barsky said. "Teaching in both the College of Arts and Science and in the Vanderbilt Law School has provided me with opportunities to forge new avenues for research, exploration and pedagogy."  
Barsky's current projects build on the work he has done for the past 15 years on a border-crossing journal called  AmeriQuests: Narrative, Law and Society, which he started as the Canadian Bicentennial Visiting Professor at Yale. He founded an open-access e-journal called Contours, hosted in collaboration with MIT's Knowledge Futures Group, on MIT's Media Lab platform. It focuses on artistic representations of border crossing through a combined exhibition space and academic journal.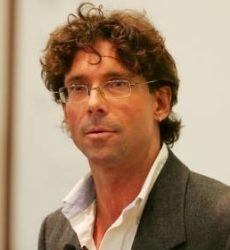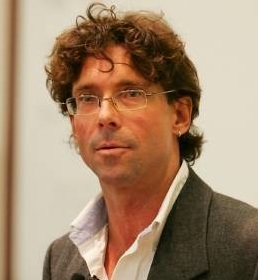 Barsky's work contributes to efforts to dispel false concordances that link terrorism, "anti-American" behavior and economic hardship with persons deemed "foreign." The Guggenheim award allows him to build on these research themes, he said.  
"Hardening rhetoric, militarizing borders and building walls is counterproductive to every sane domestic and international policy," Barsky said. "We need to combine judicial and policy work with cultural and humanistic efforts, so we can foster a deeper understanding of how central human movement is to a safe and peaceful world."  
Barsky is also committed to international education. For the past 15 years, he and his wife, Marsha, an associate professor of dance, have combined their respective areas of research to create monthlong Maymester courses in Switzerland, France and Italy. In these courses, students learn about the art, literature and culture of the Alps, and they meet with top officials from organizations such as the International Red Cross, the World Health Organization, Doctors Without Borders, the World Food Programme and the International Organization for Migration.  
Barsky's innovative approach to course development is one of many talents that make him an asset to Vanderbilt. 
"Professor Barsky's intellectual vibrance and interdisciplinarity are powerfully demonstrated through his teaching as well as through his research," Provost and Vice Chancellor for Academic Affairs C. Cybele Raver said. "In my recent visit to his undergraduate class European Migrations and Border Crossings, I was deeply impressed by Barsky's dedication to stretching Vanderbilt students' capacity to analyze complex issues. Students marshaled evidence and drew from multiple areas of inquiry in their class discussion. It is great to see Barsky's innovative style of scholarship celebrated through this award." 
The John Simon Guggenheim Memorial Foundation has granted nearly $400 million in fellowships to more than 18,000 people since it was founded in 1925 by U.S. Sen. Simon Guggenheim and his wife in memory of their son. Guggenheim Fellowships are awarded to individuals who have demonstrated exceptional capacity for productive scholarship or exceptional creative ability in the arts and exhibit great promise for their future endeavors.