Media Inquiries
Latest Stories
Jad Abumrad, a public radio icon, podcast pioneer and founder of Radiolab, will join Vanderbilt University to lead and advise on several areas of work, including the launch of a new podcast institute designed to become a national center of excellence for the evolving profession of digital narratives.
Abumrad will begin a joint appointment on April 15 as a Distinguished Research Professor of Cinema and Media Arts and of Communication of Science and Technology at the College of Arts and Science, and he will have an advisory role with Vanderbilt's Communications and Marketing team.
The podcast institute in the College of Arts and Science is tentatively scheduled to launch in summer 2023. Abumrad will also work in an advisory role to enhance communication of academic research through a multi-channel strategy.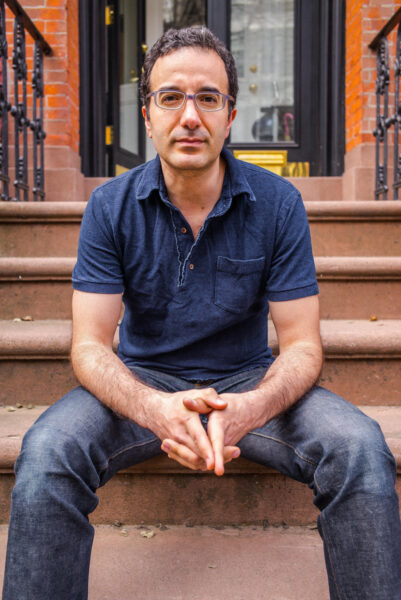 He'll use his journalism expertise to shape narratives on innovation at Vanderbilt, particularly regarding how we communicate scientific information. It is anticipated that undergraduates will play a key role in helping to develop these stories as part of their educational experience, including as immersion projects.
"Jad Abumrad joining our university community is an opportunity to make a significant difference in an evolving industry as we train a new generation of storytellers," said John G. Geer, Ginny and Conner Searcy Dean of the College of Arts and Science. "With his expansive knowledge, we can expand our course offerings, engage students and faculty in innovative initiatives, and more effectively share sound knowledge and information with the public."
"This is a great example of Vanderbilt being able to connect those working at the highest levels of their professions to our university's mission of education and advancing research," said Steve Ertel, vice chancellor for communications and marketing. "Jad Abumrad is widely recognized as an innovator in journalism. We believe his expertise will bring great value to our students and our institution as we seek to become a national leader and training ground for digital media with the new Vanderbilt Podcast Institute."
The podcasting industry is growing rapidly, and research projects its market size will grow 31 percent annually from 2021 to 2028, reaching nearly $95 billion globally. While markets in New York City and Los Angeles are observing the majority of that growth, places like Nashville are primed to bring in new audiences, Abumrad said. Journalism schools have been slow to adopt formal podcasting curriculums, which is why Vanderbilt can become a leader in the industry by offering students new options, he added.
The new position at Vanderbilt will be a homecoming of sorts for Abumrad. A Nashville native, his father, Naji N. Abumrad, is a surgeon at Vanderbilt University Medical Center and a longtime professor.
The younger Abumrad graduated from Oberlin College with degrees in creative writing and music composition.
Abumrad founded Radiolab in 2002 and hosted the show with Robert Krulwich, who retired in 2020. The program, which won the prestigious George Foster Peabody Award, explores big questions in science, philosophy and mankind. Abumrad was honored as a 2011 MacArthur Fellow for his innovation in the field and has produced other notable podcasts during his career.
Radiolab is one of the most influential podcasts of the past 20 years. It is carried by 576 public radio stations and downloaded more than 100 million times a year. Abumrad announced his departure from the show in January, passing the reins to co-hosts Latif Nasser and Lulu Miller.
Abumrad called moving to this new role at Vanderbilt a natural fit as he seeks to develop a new generation of audio creators. The idea will draw inspiration from novelist Mario Bellatin's Dynamic School for Writers, an institute established in Mexico City for aspiring writers that is considered to be an intellectual hub.
"The idea is to do the same, but for Nashville. And for the next generation of creative audio storytellers," Abumrad said. "Now is the perfect time for Vanderbilt University to become a leader in the future of journalism."