I Am Vanderbilt celebrates the people of Vanderbilt and the unique talents and contributions they bring to their work at the university each day.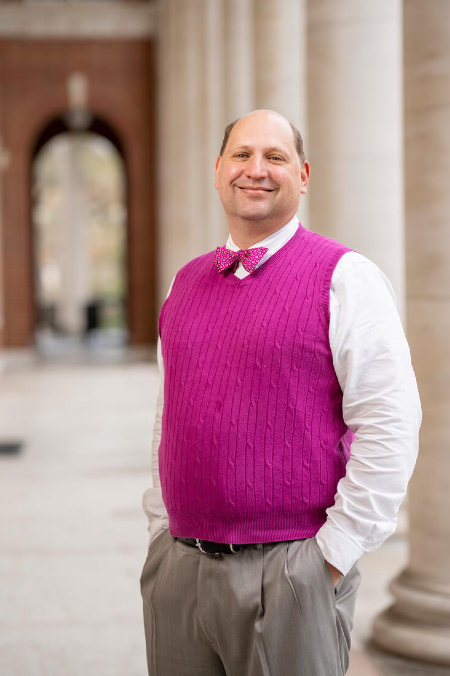 Brandon Hulette is a longtime U.S. Army reservist with broad experience in epidemiology, public health, emergency management and more. But he primarily considers himself a teacher.
An instructor with Vanderbilt's Army Reserve Officers' Training Corps since 2017, Hulette works directly with students, teaching military history and population health topics as well as helping cadets hone their leadership and technical skills in preparation for careers as Army officers.
"I very much enjoy the opportunity to both teach and conduct research across multiple disciplines as well as collaborate with some outstanding colleagues," said Hulette, who also holds a teaching appointment in Human and Organizational Development and is affiliated with the Department of History.
Much like the military, Vanderbilt is a complex organization with many parts moving toward a common goal.
"I think I contribute to the mission of the institution by bringing a unique, multidisciplinary perspective to a wide variety of problems that allows me to empower and support a vast array of the activities here," said Hulette, who appreciates the university's collaborative spirit.
"Everyone here is willing to share insights as well as work with people from a variety of backgrounds," he said. "Vanderbilt is made up of people who have a love and passion for their own discipline while always being willing to work with those of other disciplines and backgrounds in a mutually supportive way."
Hulette said contributing to a range of projects across campus provides him with valuable intellectual stimulation. To stimulate his personal well-being, he turns to other interests. "I try to engage in physical activity several times a week as well as practice my favorite hobby—cooking."
–Kara Furlong