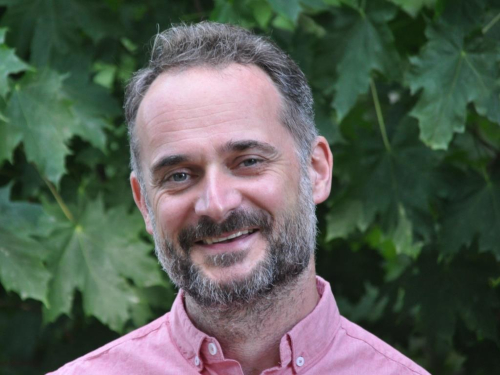 David George Haskell, an award-winning author and professor of biology and environmental studies at the University of the South, will deliver the keynote address for the 2021–22 Harry C. Howard Jr. Lecture at Vanderbilt University.
The event, "Sounds Wild and Broken: What Sonic Environments Teach Us about Creativity and Justice," which is organized by the College of Arts and Science's Robert Penn Warren Center for the Humanities, will take place Thursday, April 7, at 4:10 p.m. in the Central Library Community Room. Free signed copies of Haskell's new book, Sounds Wild and Broken: Sonic Marvels, Evolution's Creativity, and the Crisis of Sensory Extinction, will be available to attendees.
Advance registration is recommended but not required. Register here.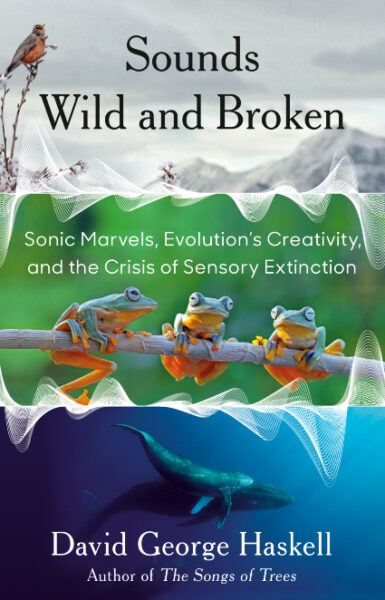 Haskell is the William R. Kenan, Jr. Professor of Biology and Environmental Studies at the University of the South and a Guggenheim Fellow. His work integrates scientific, literary and contemplative studies of the natural world. His scientific research on animal ecology, evolution and conservation has been sponsored by the National Science Foundation, the Environmental Protection Agency, the Fish and Wildlife Service, and the World Wildlife Fund, among others.
Haskell's 2017 book, The Songs of Trees, won the John Burroughs Medal for Outstanding Nature Writing. His 2012 book, The Forest Unseen, was a finalist for the Pulitzer Prize and the PEN/E.O. Wilson Literary Science Writing Award, and it won the 2013 Best Book Award from the National Academies, the National Outdoor Book Award and the Reed Environmental Writing Award.
The Harry C. Howard Jr. Lecture Series was established in 1994 through the endowment of Mr. and Mrs. Thomas E. Nash Jr. and Mr. and Mrs. George D. Renfro, all of Asheville, North Carolina. The lecture honors Harry C. Howard Jr., who earned his bachelor's degree at Vanderbilt in 1951, and allows the Robert Penn Warren Center for the Humanities to bring an outstanding scholar to Vanderbilt annually to deliver a lecture on a significant topic in the humanities.
For more information about the event, email Terry Tripp, program coordinator for the Warren Center.