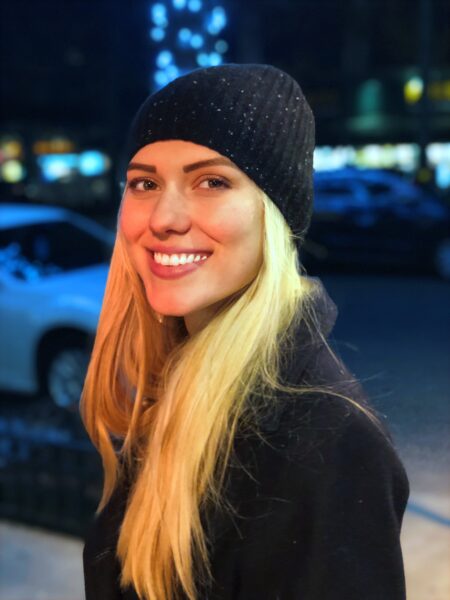 When Carsen Smith relocated to New York City after graduation, she took an internship at GOLD Comedy, an organization that encourages young women and nonbinary people to enter the comedy field. While there, Smith had the opportunity to lead stand-up classes in schools around the city. "I met a wonderful community of people doing that," she says, "and I knew New York was the place I wanted to be."
She landed a job at Impractical Productions with James S. Murray of the reality show Impractical Jokers. It was there that the idea for a book series was born—a sci-fi adventure series for young readers. Smith co-authored Alien Summer #1 with Murray as the first installment, and it was released March 15.
Titled Area 51 Interns, the series features a quartet of "kid interns" confronting aliens and more at the infamous Nevada site. With female characters at the forefront and a tone that's more funny than scary, the books are an extension of Smith's long-standing interest in making room for girls in comedy. "It's rare to find comedy for kids where girls are the lead characters," she says.
Though it was originally commissioned by another publisher, the series was ultimately picked up by Penguin, where—by pure coincidence—the editor turned out to be Alex Wolfe, BA'18, Smith's classmate and good friend.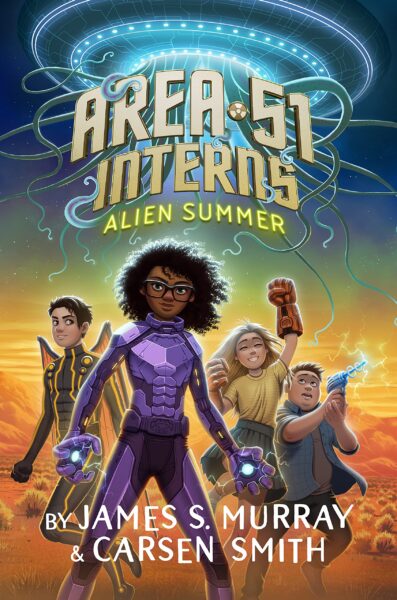 Smith's major at Vanderbilt was cinema and media arts, and classes with professors Jennifer Fay, Jonathan Rattner and Jonathan Waters really captured her imagination. She credits Waters, in particular, with helping students "demystify the process of creating story"—knowledge that undoubtedly came in handy in crafting a middle reader sci-fi adventure series.
Smith left her job at Impractical Productions in September 2021, but she'll continue to collaborate with Murray on two upcoming volumes of Area 51 Interns, which is currently under consideration for screen adaptation. Meanwhile, she's writing for onstage sketch comedy groups and working on screenplays. Screenwriting opportunities and tentative grad school plans may take her to the West Coast, but for now she plans to remain in New York. "I love living here," she says. "It's a dream."
—Maria Browning