Media Inquiries
Latest Stories
The Andrew W. Mellon Foundation has selected Kimberly Welch, a Vanderbilt scholar of American slavery, race, and law, for a New Directions Fellowship that will expand her interdisciplinary research on African Americans and the history of finance.
"Kimberly Welch is an award-winning scholar who has achieved tremendous recognition and multiple awards for her research on the powerful ways that enslaved and free Black Americans successfully litigated for their property, family and civil rights in pre-Civil War courts," said C. Cybele Raver, provost and vice chancellor for academic affairs. "She is now taking bold new steps to expand her expertise in U.S. legal and economic history. Her new work promises to benefit not only our understanding of the power of marginalized communities to self-advocate but also of public institutions such as courts to serve, as Welch herself has written, as 'arenas of possibility.'"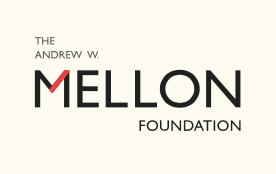 New Directions Fellowships, awarded by The Andrew W. Mellon Foundation, assist faculty members in the humanities and humanistic social sciences who look for systematic training outside their own areas of special interest.
Welch, an associate professor of history and assistant professor of law, will strengthen and deepen her expertise in business law, economics and finance for her current research project, The Stability of Fortunes: Black Americans and Finance in the Nineteenth Century. The two-year $306,000 fellowship will support research leave and tuition to undertake a self-directed course of study at Vanderbilt Law School and the Owen Graduate School of Management.
"Since joining our faculty in 2016, Kimberly Welch has made a tremendous impact on our undergraduate curriculum, helping design our popular new major in law, history and society while teaching sought-after courses in legal history, gender and more," said John Geer, the Ginny and Conner Searcy Dean of the College of Arts and Science and professor of political science. "I am excited for this latest chapter in her pathbreaking scholarship that will not only set her apart in the academy, but also advance our goal of creating areas of excellence within the broad and important field of History."
Welch, who also is a recipient of the 2022 Dan David Prize, looks forward to the new path in her intellectual trajectory.
"With this research, I seek to reconstruct the unknown world of Black moneylenders—from the lowliest of pawnbrokers to the most sophisticated of financiers—in order to explore categories of property, commerce, citizenship and rights," she said. "In ways that remain to be understood, free and enslaved Black people played multi-functional roles in the Southern economy: as commodities, certainly, but also as owners, managers, investors and creditors. As sources and managers of capital, Black people were important drivers of their local economies and the larger credit system in the 19th-century South and beyond.
"My project, moreover, seeks to investigate this world of debt and lending and to explain it not just as an episode in the development of capitalism, but also as part of the long history of Black Americans' struggle for civic and economic inclusion: as a form of economic citizenship."
Welch noted that the specialized training in business and law made possible by the New Directions grant should provide her with the tools and techniques essential for understanding the implications of Black participation in the 19th-century credit economy for the long history of social mobility and intergenerational wealth transfer, and their relationship to the acquisition and exercise of rights.
Welch is only the second faculty member at Vanderbilt University to receive a New Directions grant in the 20-year history of the program. Sarah Igo, Andrew Jackson Professor of History and dean of strategic initiatives for the College of Arts and Science, received a New Directions Fellowship in 2012 to pursue training at U.C. Berkeley's Law School and Center for the Study of Law and Society.
The grant proposal was supported by Research Development and Support (RDS), which offers proposal development assistance for both private (foundations) and federally funded opportunities. RDS is in the Office of the Vice Provost for Research and Innovation.