by Ann Marie Deer Owens
Vanderbilt's Jean and Alexander Heard Libraries are now home to a rich collection of research materials from the life and career of Yusef A. Lateef, a Grammy-winning musician who played a pioneering role in bringing Middle Eastern and Asian sounds to American jazz. Lateef also was an author, visual artist, educator and philosopher. He died in 2013, but his cultural significance lives on through his artistry.
"Lateef's papers build on our libraries' treasured materials from accomplished and influential 20th-century jazz musicians," said Holling Smith-Borne, director of the Anne Potter Wilson Music Library. "Scholars, historians, authors and artists will be able to draw upon previously inaccessible documents that speak to Lateef's extraordinary career."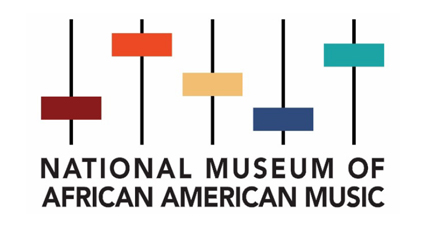 The library's latest music-related acquisition is helping Vanderbilt build a world-class archive of African American music in partnership with the National Museum of African American Music. These items will be made available to Vanderbilt faculty and students and loaned to the museum to support its exhibition program and educational events. "The Lateef Collection is a significant addition to an archive that will be unparalleled in documenting the deep and expansive global impact of African American musicians," said Lorenzo F. Candelaria, dean of the Vanderbilt Blair School of Music and holder of the Mark Wait Dean's Chair.
Born William Evans in Chattanooga, Tennessee, in 1920, Lateef moved with his family to Detroit five years later. Embracing Detroit's vibrant music scene from an early age, Lateef established personal and musical relationships with such jazz legends as Kenny Burrell, Donald Byrd, Tommy Flanagan and Lucky Thompson. By the time he was 18 years old, he began touring professionally with swing bands, performing under the name Bill Evans. In 1949, he was invited to perform with the Dizzy Gillespie Orchestra. That same year he embraced Islam and took the name Yusef Abdul Lateef.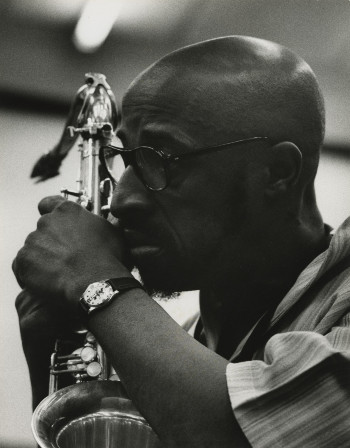 From 1955 to '59 he led a quintet in Detroit that included Ernie Farrell, Curtis Fuller, Louis Hayes and Hugh Lawson. In 1960, he moved to New York City and joined Charles Mingus' band. Lateef performed extensively throughout the United States, Europe, Japan and Africa. His touring ensembles included master musicians Kenny Barron and Albert "Tootie" Heath.
Over his career as a composer, Lateef compiled a catalogue of scores for the many quartets and quintets he led, as well as for symphony and chamber orchestras, stage bands and solo instrumental compositions. In 1987, he won a Grammy Award for his recording of Yusef Lateef's Little Symphony, on which he performed all the parts.
"Having Lateef's original materials provides a fantastic historical perspective on a brilliant, cross-genre instrumentalist," said Jeff Coffin, adjunct instructor of saxophone at the Blair School of Music. Coffin is also an internationally recognized saxophonist, bandleader and composer who is a member of the Dave Matthews Band. "I am excited to inspire my students through the manuscripts, original session tapes, handwritten notes and more contained in his collection as he was truly a legend and musical icon."
Lateef earned his doctorate in education from the University of Massachusetts Amherst in 1975, and he taught at Hampshire College, also in Amherst. In addition, he published two novellas, two collections of short stories and an autobiography, The Gentle Giant. His artworks—a continuum of Lateef's creative practice—have been exhibited, and one of the drawings has been acquired by Vanderbilt.
Although Lateef was named American Jazz Master by the National Endowment for the Arts for his many contributions to American music, he opposed using the term "jazz" to define his music. He preferred to describe his genre as "autophysiopsychic," meaning music from one's physical, mental and spiritual self. In The New York Times' obituary of Lateef, journalist Peter Keepnews wrote that the musician "played world music before world music had a name."
"The acquisition of the Yusef Lateef Collection by Vanderbilt makes it possible to properly preserve, house, research and make available Lateef's lifelong dedication to what he coined 'autophysiopsychic' music and his extension of that concept into his writings and visual art," said Ayesha Lateef, the musician's widow. "The significance of the partnership between Vanderbilt and the National Museum of African American Music adds an important dimension to what will hopefully serve as a homecoming for Lateef in Tennessee. This honor, and the ongoing recognition and access that it enables, will give lasting, prestigious value to the materials that are from the heart of Yusef Lateef."
The Heard Libraries' acquisition of the Yusef Lateef Collection was made possible by the Academic Archive Purchasing Fund, an internal faculty funding program within the Office of the Provost. Alhena Katsof, a lecturer at the Eugene Lang College of Liberal Arts, The New School and a doctoral candidate in the Department of Performance Studies at Tisch School of the Arts, New York University, assisted the libraries with this acquisition after working on a touring exhibition of drawings, scores and graphic notations by Lateef.