Media Inquiries
Latest Stories
by Jenna Somers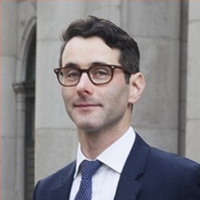 Researchers at Vanderbilt and Arizona State University recently won a two-year, $25,000 National Endowment for the Arts research grant to support a mixed-methods study on the prevalence of arts internships and their role in students' transition from college to careers. In particular, the study will assess trends of inequalities within arts internship experiences.
Alexandre Frenette, assistant professor of sociology in the College of Arts and Science and associate director of the Curb Center for Art, Enterprise and Public Policy, and co-principal investigator Gillian Gualtieri, a postdoctoral research fellow at the Curb Center, are conducting interviews with higher education professionals, including internship coordinators, career service personnel and administrators, to understand the extent to which higher education institutions are aware of inequalities in student internship experiences and how these institutions are working to address them.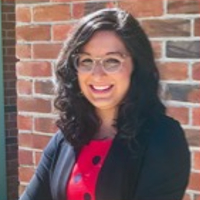 Additionally, Frenette and co-principal investigator Nathan Martin, associate professor in the School of Social Transformation at Arizona State University, will analyze survey data from the Strategic National Arts Alumni Project on the educational and career pathways of more than 200,000 arts graduates nationwide. A subsample of this group—approximately 10,000 arts graduates—also received questions about internships designed by Frenette to understand who is likely to participate in arts internship—paid or unpaid—and how participation impacts career outcomes after graduation. The researchers will consider the extent to which sociodemographic factors, including gender, race and socioeconomic status, impact internship and career advancement opportunities.
"We are seeing trends in the data that first-generation college graduates are unlikely to hold any internships—paid or unpaid—and that women are much more likely than men to hold unpaid internships, which don't involve the creativity, judgement and mentorship of paid internships," Frenette said. "These disparities reflect, on one hand, barriers to entry for individuals from less-privileged economic backgrounds, and, on the other hand, the broader devaluation of women's labor in our society. The arts, while often celebrated as relatively egalitarian in its values, nevertheless reflects inequities found in other sectors."
Frenette and his colleagues are interested in understanding whether these patterns of inequality in internships impact arts graduates' career trajectories and career satisfaction. They hope the study will lead to better practices in higher education arts programs and in the arts labor market to address larger inequities in access to artistic careers.
Beyond the arts, according to Frenette, the project speaks to a broader transformation in higher education where graduates increasingly need to do far more than obtain a degree to strengthen their employability, including accumulating various forms of work experience and building professional networks. Studying internships is one of several ways to understand how graduates transition from college to career. In fact, that is the focus of Frenette's larger project, The Intern Economy, a book that explores how students now view internships primarily as career development rather than educational opportunities, and how internships serve to position graduates within the labor market.
"People working in higher education arts programs, administrators and funders care about diversity in the arts, and more broadly, we care about how inequality manifests itself in labor markets," Frenette said. "Lack of access to quality internships seems to be one type of manifestation. Higher education institutions have the capacity to help level the playing field and provide greater equity to students."