The Engine for Art, Democracy and Justice will present Artistic Activism and the Power of Collective Resistance, a series of speakers and panels focusing on art as an act of solidarity and resistance, starting March 16 and continuing through 2023.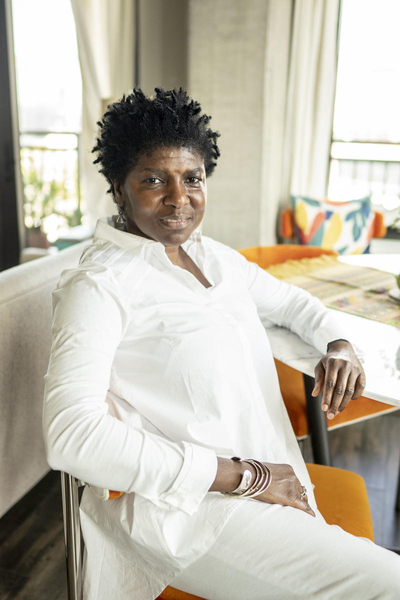 "Our new programs bring together outstanding individuals from creative disciplines whose work helps to reframe and rewrite the past, thereby enabling us to rethink how we can fight against the social injustices of our time and imagine a more socially just future for all," said María Magdalena Campos-Pons, Cornelius Vanderbilt Professor of Art. She conceived the Engine for Art, Democracy and Justice as an initiative to foster inclusive, meaningful dialogues and collaborations that will have a societal impact resonating beyond academia and the art world. Vanderbilt launched the trans-institutional partnership with Fisk University, the Frist Art Museum and Millions of Conversations in spring 2018.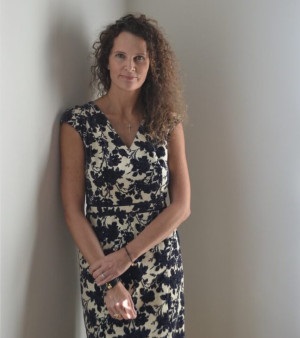 Selene Wendt, art historian, writer and founder of the Global Art Project, is curating the upcoming programs. Wendt is the author of Beyond the Door of No Return: Confronting Hidden Colonial Histories through Contemporary Art, recently released by the Africa Institute. In addition to a series of online panel discussions with participants from 25 different nations, programs over the next two years will feature more than 30 artworks, including installations, performances, film screenings, sonic works, poetry readings, creative workshops and collaborative projects throughout Nashville.
"These are trying times on so many fronts, and programs like these inspire all of us to work toward a better tomorrow," said Fisk University Senior Vice President Jens Frederiksen. "Throughout its rich history, Fisk has always been a thought leader in the intersection of artistic expression, social justice and political action. We look forward to our students and faculty experiencing a host of different perspectives and insights around these pressing topics."
Each virtual gathering is free and open to the public. Advance registration is required.
Episode 1: "The Ocean as Archive," March 16, 10 a.m. CT
Register here for March 16, 2022. Speakers for the first webinar will be Isaac Julien, Ayesha Hameed and Naiza Khan. Selene Wendt, EADJ curator, will moderate the discussion.
In the spirit of Derek Walcott, who helped us to understand that the sea is history, and Edward Kamau Brathwaite, who observed that unity is submarine, this panel focuses on the significance of the ocean as a cultural archive that relates to the history of migration. From the Middle Passage to its contemporary parallel, witnessed in migration across treacherous seas to escape dire political, social and economic circumstances, the ocean is indelibly weighted by history and the legacy of colonialism, as conveyed through artwork and scholarship by Julien, Hameed and Khan.
Episode 2: "Monumental Acts of Resistance," April 6, 9 a.m. CT
Register here for April 6, 2022. Speakers for the April 6 webinar will be Joiri Minaya, Jeannette Ehlers, Ebony G. Patterson and Sethembile Msezane.
Artistic interventions that confront the legacy of colonialism and question the legitimacy of colonial statues and monuments are powerful acts of artistic solidarity and resistance. However, ongoing debates surrounding the dismantling of monuments are often highly polarized, allowing little room for a more nuanced discussion. This panel spotlights four leading contemporary artists whose monuments and interventions represent constructive alternatives that have the potential to raise sociopolitical awareness about the past and the present, thereby building hope for the future.
Episode 3: "The Future of Unity: A Cuban Conversation," April 27, 10 a.m. CT
Register here for April 27, 2022. Speakers for the April 27 webinar will be María de los Angeles Torres, William Luis, Sandra Ceballos and Ruth Behar. María Magdalena Campos-Pons, EADJ founder, will moderate the discussion.
Throughout the 2022–23 Engine for Art, Democracy and Justice programming, emphasis is placed on the increasing number of contemporary artists who are leading the way in terms of raising sociopolitical awareness and creating societal change through artistic collaborations and artist-led initiatives. This panel involves a nuanced discussion about Cuban contemporary art and highlights existing artist initiatives that can be seen as models for the future of artistic solidarity and collaboration in Cuba.
Starting in fall 2022, the EADJ program will include panel discussions on the following topics along with artist interventions throughout Nashville:
Episode 4: "The Future of Unity: Artists Leading the Way"
This panel focuses on four artist-led platforms in the global South, where local actions, initiatives and opportunities are prioritized. Each of these spaces reflects a clear artistic vision conveyed through dynamic interdisciplinary programming that also provides an opportunity for artists to engage in residencies, exhibitions, talks and other initiatives. Located in Trinidad (Alice Yard), Colombia (Plataforma Caníbal), Kenya (The Nest Collective) and Jamaica (NLS Kingston), these thriving local spaces are setting the standard for what is possible in terms of artist-led initiatives.
Episode 5: "Global Black Consciousness Through Time and Across Geographies"
This panel, to be moderated by Salah M. Hassan, brings together contemporary African and African diasporic artists whose research and artworks are in keeping with the idea of global Black consciousness as a unifying concept of solidarity. As addressed in the award-winning special issue of NKA Journal of Contemporary African Art: Global Black Consciousness and throughout Hassan's extensive research and scholarship on the topic, this panel focuses on global Black consciousness, understood as "both a citing of diasporic flows and a grounded site of decolonizing movement."
Episode 6: "Healing and Transcendence Through Radical Decolonial Gestures"
This panel brings together contemporary artists whose research and artistic practice put them at the forefront of decolonial thinking. They effectively challenge the legacy of colonialism and the continued prevalence of colonial power structures. More specifically, their work helps to rewrite and reframe the past, thereby enabling us to rethink how we can fight against the social injustices of our time and imagine a more just future for all.
Episode 7: "Poetic Justice"
This panel highlights the work of several poets whose poems, spoken-word performances and community-based workshops convey the power of poetry to raise societal awareness and to foster community engagement. The inherent musicality of poetry as well as its potential sociopolitical function is reflected in poetic practices that also resonate on a societal level, as witnessed through artistic collaborations that speak the language of solidarity and empowerment.
EADJ speakers and program details are subject to change and will be updated on the EADJ and Vanderbilt websites. For more information, email Anais Daly, EADJ program manager, or visit the EADJ website.