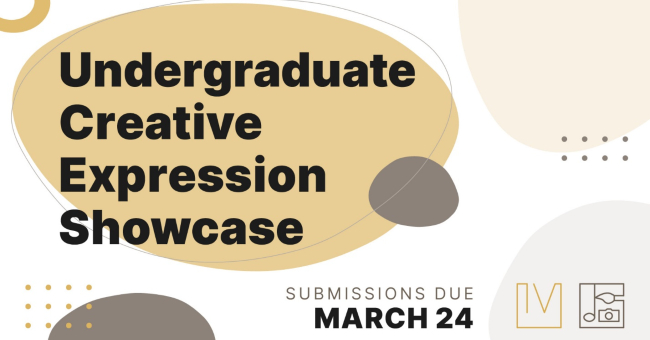 Presenter registration is open for the spring 2022 Vanderbilt Undergraduate Creative Expression Showcase. This event will be held in person on Thursday, April 7, in Alumni Hall from 3 to 6 p.m. and will be a partnership with the Vanderbilt Writing Studio and the Undergraduate Creative Writing Symposium. The event also will include an online gallery of student projects. Registration for those who wish to attend will open closer to the event date.
The showcase will feature student-created projects that are representative of a variety of fields and disciplines. Registration is open to all Vanderbilt undergraduate students who wish to present creative works they have completed during their time at Vanderbilt under the mentorship of a faculty adviser. Students will have the opportunity to present their projects in person via performance, at an easel, or via a digital presentation on a personal device. Submissions will be reviewed by a committee, and participants will be notified of their acceptance by Monday, March 28. Students can register through InfoReady. Registration will close on Thursday, March 24.
More information for presenters can be found on the registration page. All other questions about the Vanderbilt Undergraduate Creative Expression Showcase should be directed to the Office of Immersion Resources at immersion@vanderbilt.edu.