Vanderbilt University Theatre will perform The Last Days of Judas Iscariot, an imaginary courtroom trial of one of the most infamous biblical figures, Feb. 24–27 at Neely Auditorium.
The performances will be at 7 p.m. on Thursday, 8 p.m. on Friday and Saturday, and 2 p.m. on Sunday.
Playwright Stephen Adly Gurgis places Iscariot on an isolated bench in Purgatory after his betrayal of Jesus. A variety of prominent witnesses, including Mary Magdalene, Sigmund Freud, Pontius Pilate and Satan, testify about Iscariot during the play's unusual trial.
The Last Days of Judas Iscariot also reveals flashbacks that imagine how Judas' childhood may have affected his choices as the most reviled sinner in biblical history.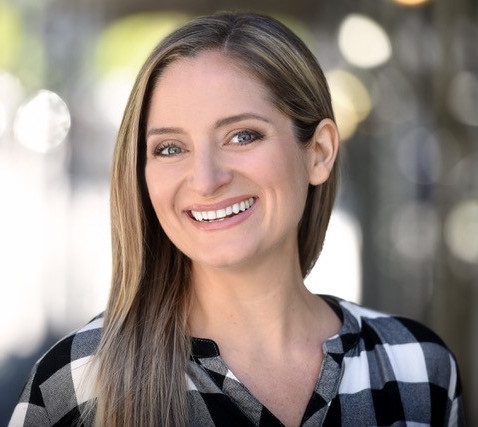 "For me, the play is about the importance of self-forgiveness," said Ibby Cizmar, an assistant professor of theatre who is directing her first live production at Vanderbilt. "While Judas committed the sin of betrayal, he also failed to forgive himself."
The play has held a longtime fascination for Cizmar, who grew up Catholic. "The play encourages us to question our assumptions about forgiveness, compassion and faith," she said.
Fifteen undergraduates comprise the cast, with several holding double roles.
Phillip Franck, professor of theatre and department chair, designed the setting and lighting for each production. Other faculty contributing to the production include Alexandra Sargent Capps, assistant professor of the practice of theatre, as costume designer; and Liz Haynes, assistant professor of the practice of theatre, as technical director.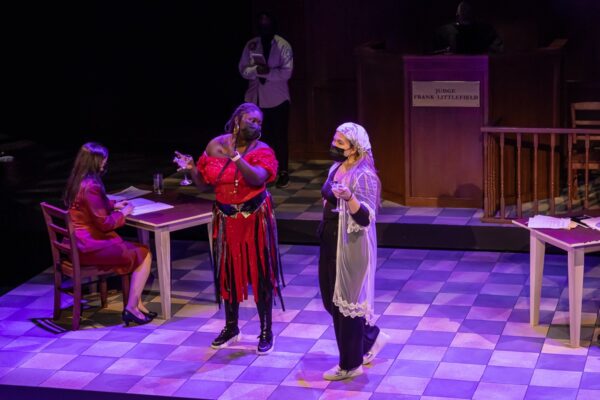 All VU Theatre patrons are required to wear masks, regardless of vaccination status. No one will be admitted without a properly worn mask.
All performances are free to the community, with seating on a first-come, first-served basis. Vanderbilt ID holders must present their ID for entry. All others will need to provide proof of vaccination or a recent negative COVID-19 test.
A panel discussion will immediately follow the Feb. 27 matinee with Graham Reside, executive director of the Cal Turner Program for Moral Leadership in the Professions; Yara González-Justiniano, assistant professor of religion, psychology and culture; Kashif Graham, outreach librarian for religion and theology; and student dramaturgs Kacy Jones and Calla Reed. Amina McIntyre, doctoral student in the Graduate Department of Religion, will moderate the discussion.