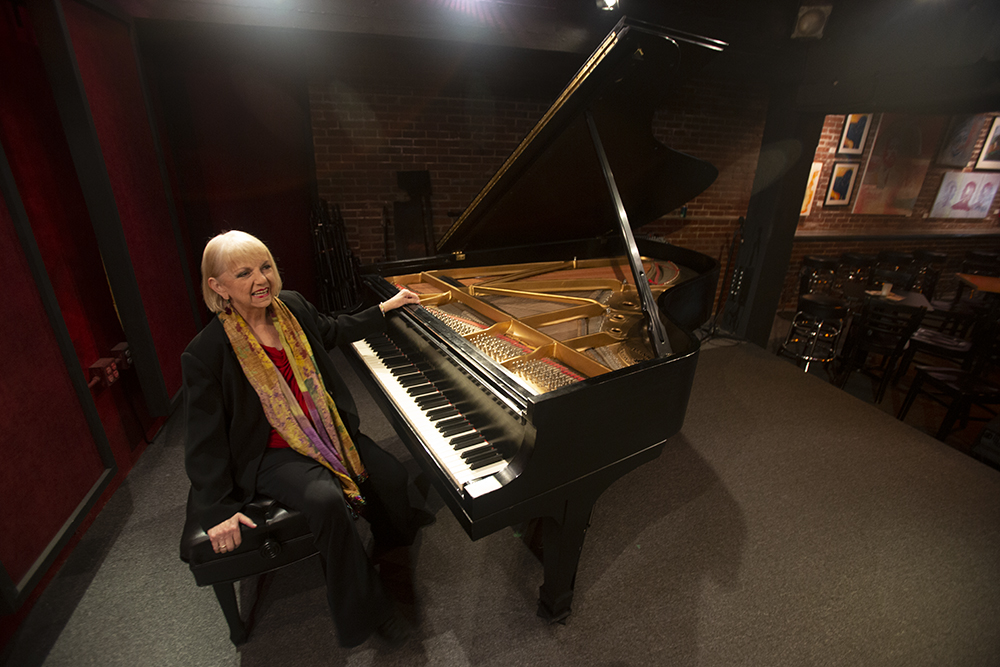 Bobbe Gorin "Beegie" Long Adair, renowned pianist and bandleader and retired adjunct lecturer in jazz improvisation at Blair School of Music, died Jan. 23 in Franklin, Tenn. She was 84.  
Adair was a pillar of Nashville's jazz community whose music career spanned 65 years. She was raised in Cave City, Kentucky, and started taking piano lessons when she was 5. She earned a bachelor of science in music education at Western Kentucky University in 1958. In 1961, she moved to Nashville for graduate studies at Peabody College, but she was already building a career as a musician. By 1963 she had left Peabody to play music full time.  
In the 1970s she worked as a rehearsal and orchestra musician and became a sought-after session musician for a range of artists, contributing over her long career to the recordings of many legendary performers. She also wrote jingles for television commercials with her husband, musician Billy Adair, who began teaching at Blair in 2002 and became director of the Blair Big Band Program. 
She released her first album, Escape to New York, in 1991. A few years later she formed the Beegie Adair Trio, which also featured Roger Spencer, adjunct artist teacher of jazz ensemble, on bass and Chris Brown on drums. They recorded more than 30 studio albums, performed across the world and sold out New York's Carnegie Hall. Starting in 2011, Adair made annual appearances at the legendary Birdland Jazz Club in New York City and was showcased at other Manhattan jazz venues. 
Adair mentored many young jazz musicians, and she continued teaching throughout her career, at Blair School (1993–2002, 2005–06) and at the Nashville Jazz Workshop, which she helped establish in the 1990s with co-founder Roger Spencer.  
Among her many honors is being one of about 1,600 pianists worldwide named as a Steinway Artist. In 2002 she was inducted into the Western Kentucky University Music Department's Hall of Fame. She was the first recipient of the Heritage Award from the Nashville Jazz Workshop, where she was an emeritus board member. She also was named one of the Jazz Journalists Association's Jazz Heroes in 2013.   
– Staff Reports