I Am Vanderbilt celebrates the people of Vanderbilt and the unique talents and contributions they bring to their work at the university each day.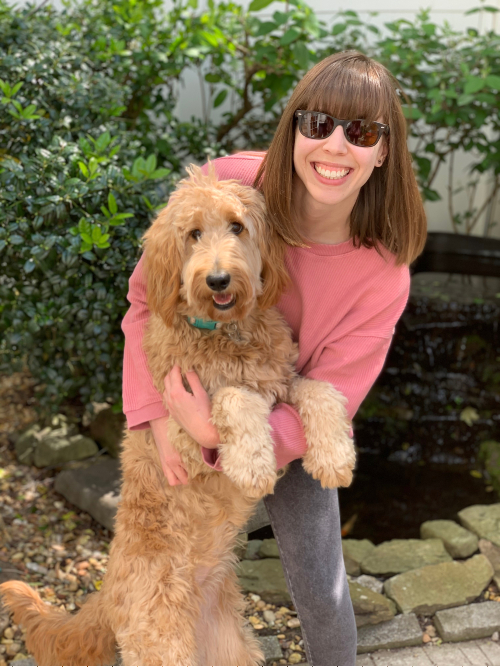 As a program coordinator in the Division of Administration, Ashley Majewski has worked on some of the biggest initiatives shaping Vanderbilt's campus—from FutureVU, the university's comprehensive planning process for developing campus spaces and supporting the people who live, work and learn in them, to projects involving new construction, sustainability and transportation and mobility.
Staff in the far-reaching Division of Administration touch many practical, everyday functions at Vanderbilt—maintaining the buildings and grounds, campus dining, child care and public safety among them—yet the division is also extremely forward-looking, planning how the university will look and operate for years to come.
"Working on FutureVU and being a part of the division has definitely made me think about how I contribute to the university," Majewski said. "To see the building projects come together, and all of the cool things we're doing with sustainability and transportation and mobility—it does make me feel like I'm part of this innovative, forward-thinking vision that not only will advance the university, but also Nashville and the larger community."
When it comes to nurturing her well-being, Majewski takes frequent walks with her energetic Goldendoodle, Regina; listens to music throughout the day; and stays in touch with friends and family from around the country.
"Over the last couple of years," she said, "staying connected has been more important than ever."
–Kara Furlong