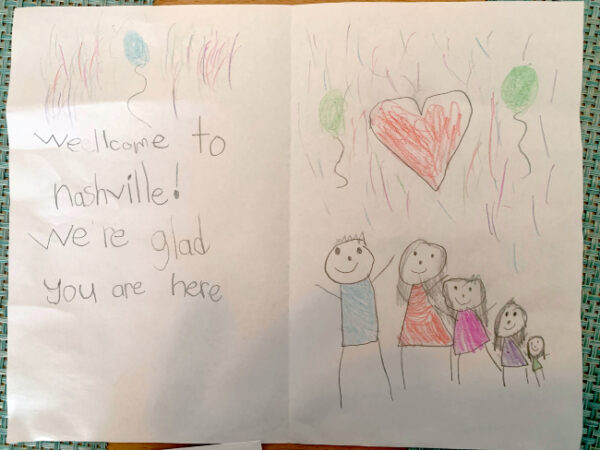 The Vanderbilt University English Language Center recently collaborated with the Nashville International Center for Empowerment (NICE), a nonprofit humanitarian organization, to help with its resettlement efforts for Afghan evacuees in Nashville. The ELC supports the university's internationalization, diversity, equity and inclusion efforts through language instruction and targeted resources for international students, faculty, staff and scholars and has continued to make community engagement part of its work.
Last fall, ELC Language Teaching Specialist Carrie Cargile, who has experience working with refugees in the United States and abroad, noted the opportunity to aid in local resettlement efforts and attended NICE's community interest meeting. At that meeting, NICE representatives shared anticipated needs, with housing as the main area requiring community support. The organization sought volunteer groups to set up homes with furniture and household items that families would need to settle in Nashville.
Cargile brought the idea of the English Language Center setting up a home first to ELC Director Susan Barone, then to her colleagues, who enthusiastically supported the plan. Despite not being able to learn the makeup of the family until closer to the setup date, the ELC team set out to find household items. They used sustainable practices wherever possible by tapping into their networks, foraging neighborhood sites and exploring buy-nothing groups for furnishings, household items and décor. ELC staff concurrently raised money to cover some new purchases and gift cards for pantry items.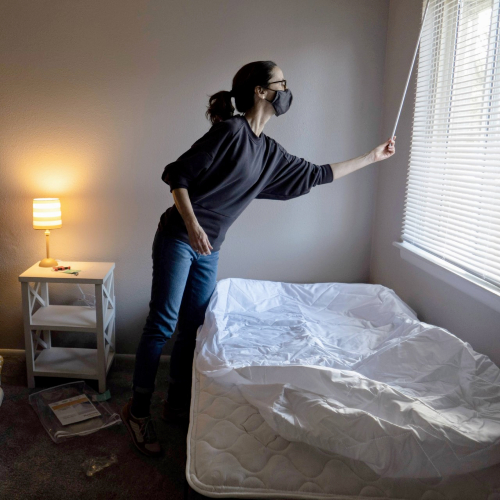 The ELC was ultimately matched with a family of five and gathered a few final items in line with the family's needs, including a crib for the youngest child. One former and 10 current ELC staff members and their families participated in a "setup day" to prepare the home. Staff reported that a highlight was meeting the family that would live in the apartment and having the opportunity to personally welcome them to Nashville.
Barone views working with NICE on Nashville resettlement efforts as an initiative that fulfills the ELC's mission of community engagement.
In addition to using their talents and resources to help the broader community, "as faculty and staff, we can serve as role models to our students," Cargile said.
NICE was successful in resettling more than 300 Afghan evacuees from September 2021 to February 2022. The ELC hopes similarly to inspire students, faculty and staff to engage with the greater community through service in the coming year.