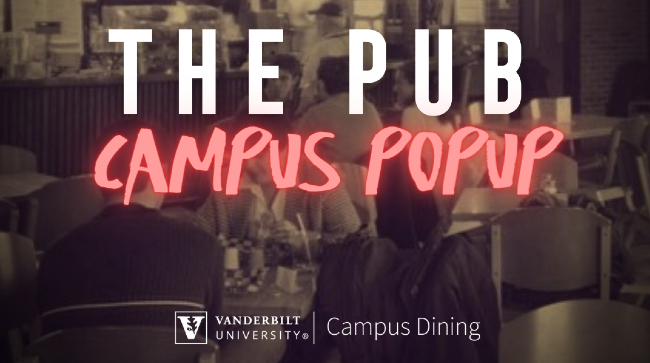 After more than a year, the popular Pub at Overcup Oak will reopen for limited service in February, starting with a series of pop-up events.
The Pub was closed in 2020 due to COVID-19 physical distancing requirements, and its closure was later extended because of acute staffing shortages in Campus Dining.
"Our students have been vocal and passionate about their desire for The Pub to reopen as soon as possible, and we're thrilled our staffing levels are nearly to a point where we can support it," said Maria Portelli, assistant director of Campus Dining.
Upcoming pop-up events at The Pub will be held from 11 a.m. to 1:30 p.m. on Tuesday, Feb. 15; Thursday, Feb. 17; and Tuesday, Feb. 22. Reservations will be required via the GET app. Reservations will open the day before each pop-up event and be limited to the first 300 guests.
These pop-ups join a series of unique culinary events being hosted by Campus Dining in partnership with the Catering and Special Events team. Menu items will include a rotation of Pub favorites and will be served buffet style, available only for preorder via the GET app.
Portelli hopes for a full reopening of The Pub in the coming weeks. Students will be notified of operational changes on Campus Dining's Instagram page and through DiningNews text notifications.
The Pub at Overcup Oak is located on the third floor of Sarratt Student Center. For more information about Vanderbilt Campus Dining, visit vu.edu/dining.