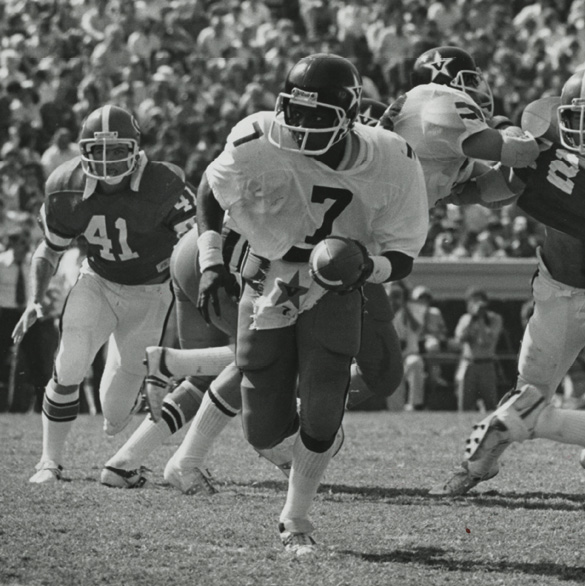 Terence Van Heflin, of McDonough, Georgia, minister, pastor and groundbreaking Vanderbilt student-athlete, died July 9, 2021. He was 62.
"Van was Vanderbilt's first Black quarterback to consistently start, breaking the color barrier in 1978," said Vice Chancellor for Athletics and University Affairs and Athletic Director Candice Lee, BS'00, MEd'02, EdD'12, when she announced Heflin's death on Twitter. "He will always be a Commodore and we are grateful for his life and legacy. Our thoughts and prayers are with him and the entire family, Van's teammates, and all who were fortunate enough to know him."
He attended Atlanta public schools and was an outstanding student and all-around athlete in high school. As a member of the Vanderbilt football team, Heflin became the first Black quarterback for the Commodores to earn the starting assignment at the beginning of a season and hold on to it through the year. He led the Commodores as quarterback for two seasons. In 1982 he earned his bachelor's degree at Peabody and was selected as a tight end in the eighth round of the 1982 NFL Draft by the Cleveland Browns. He was traded to the Washington Redskins, then joined the USFL's Memphis Showboats, retiring soon after the USFL ceased operations.
Heflin became a minister and pastor and worked faithfully to help and inspire others. He is survived by a large and loving family that includes his mother, a brother, three children and five stepchildren.
—Staff Reports