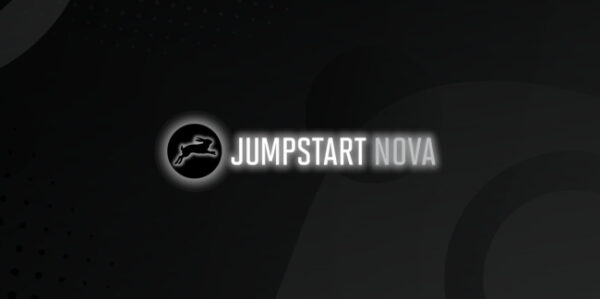 Vanderbilt University is among the founding investors in Jumpstart Nova, the first venture fund in the United States to invest exclusively in Black-founded and -led companies at the forefront of health care innovation. The $55 million fund will invest exclusively in Black founder-led health care companies across health IT, digital health, tech-enabled services, diagnostic devices, biotech, medical device manufacturing and consumer health and wellness.
"Jumpstart Nova's ethos closely aligns with the Vanderbilt mission: to bring out the best in humanity by pushing new ideas to the forefront, challenging the limits of what is possible, and working diligently in service to others," Chancellor Daniel Diermeier said. "We are thrilled to partner on this endeavor to further expand Nashville's burgeoning innovation ecosystem and advance health care solutions by investing in diverse voices and talent."
Jumpstart Nova's investors and strategic health care partners include Eli Lilly and Company, HCA Healthcare, Cardinal Health, Atrium Health, Henry Ford Health System, LHC Group, Meharry Medical College and American Hospital Association. In addition to Vanderbilt, the fund launched with partners Bank of America, Pinnacle Financial Partners, FirstBank, Ingram Industries and Truxton Trust.
"The health care venture capital industry has missed out for decades on investing in America's brilliant Black innovators," Marcus Whitney, Jumpstart Nova's founder and managing partner, said. "Jumpstart Nova's strong start and incredible group of limited partners validate the need to capitalize and support the vital solutions from this untapped talent base."
Jumpstart Nova enables leaders focused on innovation in the health care industry to invest in talented Black health care founders. Of the nearly 785,000 companies in the U.S. health care sector today, only 35,000 businesses in the health care and social assistance sector are Black- or African American-owned, or less than 5 percent.
"In the wake of social unrest in summer 2020, Marcus Whitney took action by creating a new effort to support Black founders in the health care industry," said Anders Hall, vice chancellor for investments and chief investment officer. "Marcus is an immensely talented and self-made entrepreneur based in Nashville who wanted to effect positive change in the community where he lives and works. Through our investment made from the university endowment, we are proud to partner with Marcus and the Jumpstart Nova team on this journey to evolving the landscape of innovation in health care."
In the midst of the COVID-19 pandemic, two issues captured America's attention: health care and racial equity. Jumpstart Nova will work to increase equity in the health care venture space by:
maintaining majority Black-owned general partners;
growing the number of Black venture capital-limited partners and VC professionals;
bringing new innovators to the marketplace and ensuring that talented Black health care founders are supported; and
investing in Black founders and leaders at the forefront of health care innovation, creating a more equitable future for all.