Alex Sevilla, vice provost for career advancement and engagement and Evans Family Executive Director of the Career Center, has been appointed to the Junior Achievement USA Board of Directors.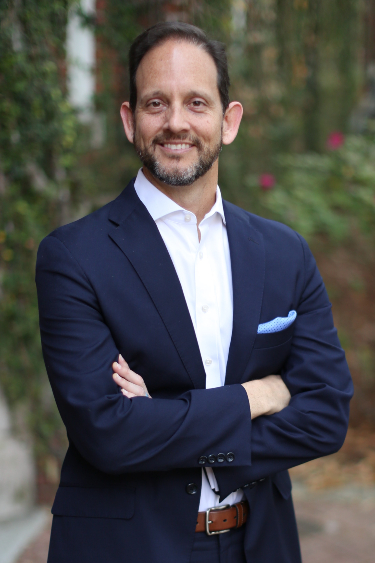 In this role, Sevilla will work to advance the mission of Junior Achievement, which aims to inspire and prepare young people to succeed through mentorship from community volunteers who serve as role models and deliver lessons, share experiences and shape perceptions about the importance of education and developing critical life skills.
"Junior Achievement USA plays a vital role in shaping our shared future by advancing economic empowerment through education, for millions of students annually," Sevilla said. "I am deeply inspired by their mission, and I am honored to support and advance their profoundly important work as a new member of their Board of Directors."
Throughout his 25-year career in higher education at the University of Miami, the University of Florida and now Vanderbilt University, Sevilla has advanced work directly related to Junior Achievement's mission. He has built successful programs and curricula associated with academic preparation, student success, critical thinking, leadership development, inclusion and belonging, and career empowerment. He aims to bring these experiences to Junior Achievement USA's board.
Since joining Vanderbilt in August 2021, Sevilla has focused on leading a new strategic vision on career advancement that's designed to enlighten the pathway for Vanderbilt students and empower the future of Vanderbilt graduates. In this new role, he oversees the Vanderbilt University Career Center and its efforts to build collaborative partnerships that connect student career development to their broader Vanderbilt experiences. Sevilla will also partner with many across campus to lead a new institution-wide corporate relations strategy, as well as a new VU regional network strategy.