Vanderbilt University has received a $1 million grant from Lilly Endowment Inc. to help Vanderbilt Divinity School establish a project focused on educating pastoral leaders who are exploring alternative pathways in ministry, today and the future.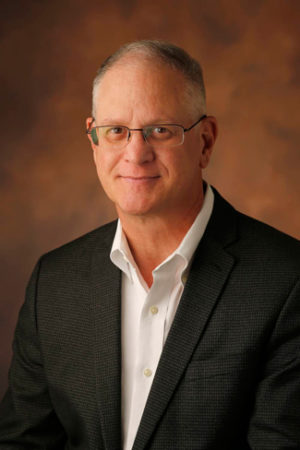 Titled "Strengthening Theological Education Beyond Our Walls," the project will develop and deepen programs to reach those in pursuit of ministry who may be called to second careers, possess bi-vocational aspirations for ministry or are unable to accommodate a traditional full-time educational model. The program will be led by James Hudnut-Beumler, Anne Potter Wilson Distinguished Professor of American Religious History.
"Lilly Endowment has been an important supporter of Vanderbilt Divinity School's efforts to expand opportunities for pastoral education for many years," said the Rev. Emilie M. Townes, dean of the Divinity School and Distinguished Professor of Womanist Ethics and Society. "We are grateful for the continued support embodied in this latest grant and are eager to explore innovative ways to reach all students who wish to pursue ministry."
Vanderbilt is among 84 theological schools that are receiving a total of more than $82 million in grants through the second phase of the Lilly Endowment's Pathways for Tomorrow Initiative. The three-phase initiative is designed to help theological schools across the United States and Canada as they prioritize and respond to the most pressing challenges they face as they prepare pastoral leaders for Christian congregations now and into the future.
"Beyond offering new opportunities for those seeking a divinity education, my hope is that this program will strengthen our existing field education and mentoring efforts. We also intend to enhance lifelong learning connections with both clergy and lay leaders," Hudnut-Beumler said.
About Lilly Endowment Inc.
Lilly Endowment Inc. is an Indianapolis-based private philanthropic foundation created in 1937 by J.K. Lilly Sr. and his sons Eli and J.K. Jr. through gifts of stock in their pharmaceutical business, Eli Lilly and Company. The primary aim of its grantmaking in religion, which is national in scope, focuses on strengthening the leadership and vitality of Christian congregations in the United States. The endowment also seeks to foster public understanding about religion and lift up in fair, accurate and balanced ways the contributions that people of all faiths and religious communities make to our greater civic well-being.
The grant proposal was supported by Research Development and Support (RDS), which offers proposal development assistance for both private (foundations) and federally funded opportunities. RDS is in the Office of the Vice Provost for Research and Innovation.